People
Daniela Buendía La Isla Competitor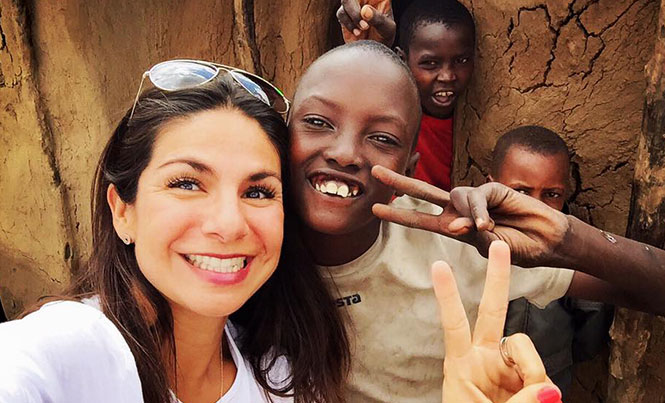 The self-proclaimed sports addict and Cancun resident had a challenging run on the reality show
On TV Azteca's reality show La Isla, one contestant was outstanding not only for her athletic ability, agility, and resistance but also for her tolerance to the criticism and aggression from some of her fellow contestants.
Although she is small in height, Daniela Buendía Borrell was the woman to go farthest in the competition, which is similar to the U.S. reality show, Survivor. A resident of Cancún, she is not the first contestant to represent the Mexican Caribbean. Prior contestants on the show included Playa residents Julio César Frías and Ricardo Alcalá along with Cancun residents Hilario Gerez Álvarez and Juan Carlos Somoza.
The Xplor Bravest Race, a competition that took place in the Riviera Maya, attracted hundreds of athletes, among them Daniela, who was pre-selected to participate in the reality show casting.
Working in publicity and public relations, Daniela confesses to being a sports addict. During her time on "La Isla", taped in Cayo Cochinos, two small islands in the Bay of Honduras, she enjoyed the turquoise blue water and the white sand so similar to her home, Cancun. She spent her time on the show sleeping outdoors in the cool night breeze and eating a diet of only coconut milk, rice, and some fruit,
While on the show, Daniela participated on two of the teams, Playa Media and Playa Alta.  The base location for team Playa Media was kinder to her, as it provided a roof and hammocks. However, Playa Alta was a dream come true, with all the comforts of an exclusive resort, with a private beach, swimming pool, jacuzzi, and staff at her disposition.
With her sense of humor, Buendía was able to put up with the aggressive René Gómez "The Untouchable", and didn't let their interactions ruin her spirit of competition.
Although she came in fourth place, Daniela was able to walk away with her head held high thanks to her unequaled teamwork and loyalty.