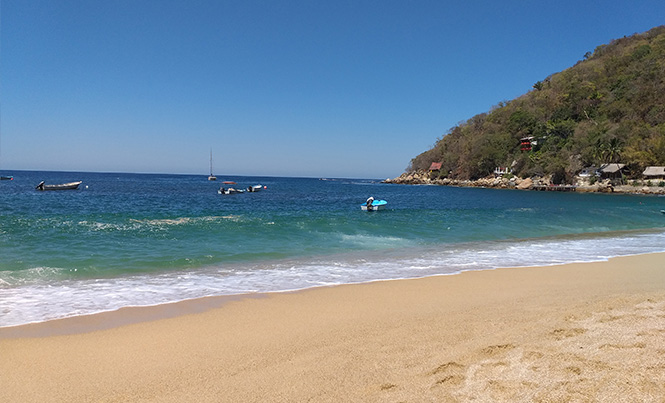 I know, you are all used to the Playa Times coming to you from the beautiful Playa del Carmen in Quintana Roo. (You may also remember we stopped publishing in June 2018). Well, we are making our way back, with a new beach vibe!
I am now living in Puerto Vallarta – a totally different beach town than Playa del Carmen but with so much to offer! From the mountains to the beaches to the restaurants and cultural events it is an amazing place to visit and live. Oh, and the best used bookstore & café – A Page in the Sun! And did I mention the humpback whales in the winter months?!
From locations like Puerto Vallarta and Playa del Carmen, a few of us are breathing some life back into The Playa Times but we are changing the format and the reach. We will be exclusively online and no longer will The Playa Times be dedicated solely to the Riviera Maya!
We will be reaching out to writers from all over Mexico´s beautiful beach towns. The goal is to provide a nice collection of things to do, places to go, and people to see – whether it is in the Caribbean´s Riviera Maya, the Pacific´s Riviera Nayarit, Los Cabos, Zihuatanejo, and more – we want to hear about it!
One of the things we were especially proud of at The Playa Times was our connection with the community, and not just the English-speaking community. We conducted interviews with Mexicans who were doing amazing things from environmental research and protection to community outreach assisting children and families in need. We hope to continue this as we adapt and change to an online only and all-Mexico environment.
We decided to keep the name, The Playa Times because as you know the word playa in Spanish means beach. Since there are beautiful playas all over Mexico, the name works perfectly!
You will be hearing from us again soon, as we start to put some structure around how this project will work! We are so happy to be ¨back¨ and looking forward to seeing where this project takes us!
More to come…soon…

Rebecca Page
Former & Current Editor