People
EXPAT PROFILE: Quit Your Job and Become a Spa Manager in Paradise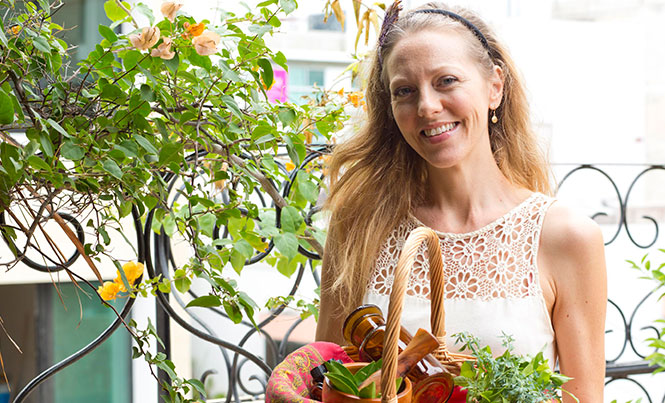 The Playa Times: Give us some insight into how you landed here.
Jacqueline van Nostrand: I'm originally from British Columbia and came to work for Bric Vacation Rentals as a freelance photographer, taking photos for their condos. Bric Hotel's Manager, Kristin Roehmer, had the idea that Playa needed a day spa for locals and guests to go and relax. One that wasn't in an all–inclusive hotel. In October 2015, we decided to create our own spa for all to enjoy and, since I had previously worked for 10 years in luxury spas throughout Mexico, I came on board.  
What is your background?
I grew up on a farm in Canada surrounded by nature and homegrown, wholesome food, so I've always been passionate about using nature to heal our bodies, and I enjoy experimenting daily in the spa kitchen with new herbs and  fruit combinations. It's very gratifying when I experience the "wow" factor that guests feel when they sense the herbs on their bodies and the delicious aromas that inspire joy in them and energize them.
Any challenges that you have faced doing business here?
Finding reliable staff and suppliers is always a challenge. Being organized and having two or three backups is a good plan! I have a great team of holistic spa specialists who are truly passionate about helping and taking care of people.
Can you share some advice with people who want to quit their jobs back home and move to the Yucatan to work in or open a business?                                                    
I overhear people all the time, while on vacation, say "We should just move here", thinking it's really hard. But I always encourage them to do it, that it will change their life forever!  If your motivation is money, forget it! You have to be motivated by a better lifestyle and have the tenacity and willingness to never give up because at times you will ask yourself, "What was I thinking?"
How have you found your balance?                                                     
I love to go to the beach with my dog, to Pilates, playing cards with friends, to experiment with vegan baking and staying home and relaxing.