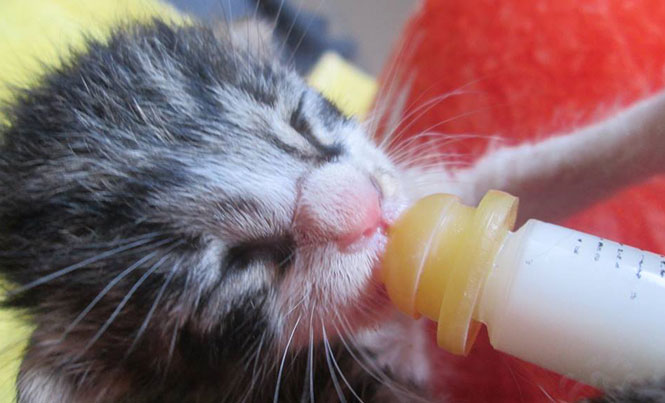 Roz's Kitty Kottage is a safe haven for orphaned, and sick kittens that need constant care and bottle feeding in Playa del Carmen, as well for many injured, recuperating homeless dogs.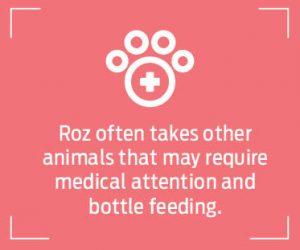 Sadly, many newborn kittens are neglected throughout the city, but Roz, from Roz´s Kitten Kottage, comes to the rescue. This avid animal welfare volunteer fills an important void in animal rescue here in the Riviera Maya. When rescued, most of these kittens are not even weaned, they are usually found in very poor health, and they need constant feeding and care.
Roz came to Playa del Carmen in 2009, and she has been swamped with cats ever since. It is not uncommon for Roz to show up to one her many volunteer jobs with a crate of kittens in tow and bottle feed them every couple hours. Although kittens are her main patients, she has hand raised and bottle fed puppies, squirrels and birds as well. Roz estimates she has bottle fed hundreds of newborn kittens, many of which were deathly ill.
Roz´s Kitty Kottage is also a dog foster home with a never ending amount of dogs coming through her door in need of medical attention and foster care. This year, Roz's Kitty Kottage branched out further, and now regularly rescues animals in need of urgent medical treatment.  Once the animals are healthy, Roz works with various local organizations to ensure that these animals find loving homes, either locally or abroad.
Since hers is a non-profit organization with no government funding, she relies on donations for kitten milk, food and the medical treatments these animals require.
Custom Mexican Peso Jewelry is a local fundraiser which she operates to create income for rescue. The custom personalized jewelry is made from Mexican peso coins and created by a local artist.
To order these unique custom pieces of jewelry and help animals in the Riviera Maya check out Facebook/Custom Mexican Peso Jewelry or Facebook/Roz's Kitty Kottage.