People
Jack Russo: CEO Turned Artist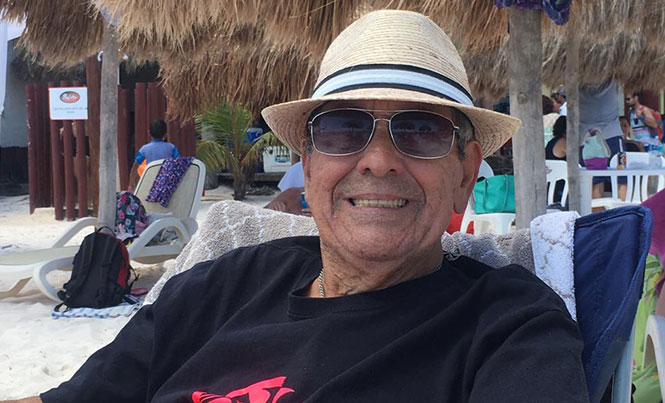 Many of us have heard of, or even know some "snowbirds" here.  The people who come here in the winter to escape the cold.  But what do they do here all those months?  Jack Russo is one of them and his 11 years here have made him an artist. His canvas is natural objects he finds on his nature walks. Jack told me more about this conversion to artist in our interview.
Playa Times: Where are you originally from and how did you find yourself in Playa del Carmen? How long have you been here?
Jack:  I am originally from New York, close to NYC and I stay in Playa for the winter months. I have been doing this for 11 years
I understand you make unique art with local materials.  Could you tell us a little bit more about it? 
Whatever I find on my daily walks that look interesting, I pick up; mostly things from trees like dried palms, large leaves and branches and sometimes a small coconut or other material.
What inspires your work?  How did you come to find yourself doing this? 
I am inspired by the beautiful nature of this area.  I have always had a major interest in art and being creative. I am a degreed architectural interior designer and I was looking for a hobby.
Who do you feel is the audience for your art? 
Since I am retired as a former CEO of a major design firm in NYC, I am just looking to entertain myself and others with my art.
What do you do on a day-to-day basis? What is the hardest part about being here? 
I take long walks exploring nature, visit my family, read, make some art and go out to dance and have nice dinners with my daughter who lives here.  I also have occasion to help who I know around here with redesigning different aspects of their home. I also have a tendency to redesign my daughter's home on a daily basis. The hard part is that I miss my brothers and sisters and grandchildren.
What has been the most fun of starting this venture?  
The past eleven years here have been a great adventure, meeting so many kind people from all over the world and especially local people.  I feel very fortunate to have such a nice life here.