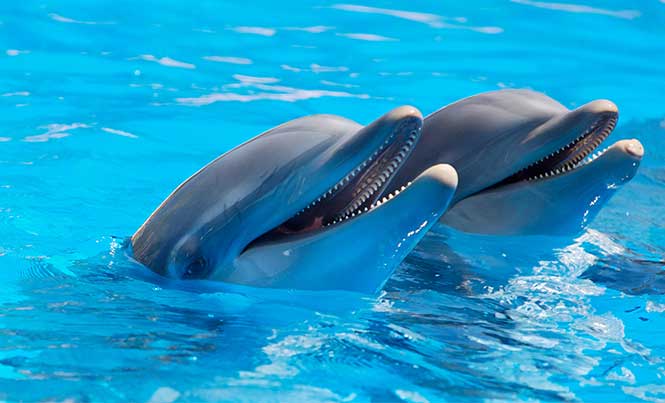 Although the public is more aware of the cruelty of captive dolphins face, it is still a long road to end captivity. The movement to end swim with dolphin programs continues.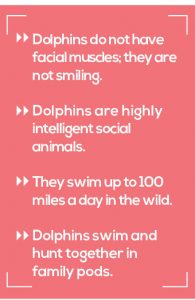 May 13th marks the Fifth annual Empty The Tanks Worldwide march. Here in Playa del Carmen the event is hosted by Delfines En Libertad and supported by other local NGOs, Libros Libres, Colectivo Zona, Coexistence and Conciencia Viva. Each year the number of people participating in the walk has increased and this year organizers expect the crowd to double in size. This family event will include education for children, face painting, creating art by recycling garbage, a dance show, a surprise activity at the beach, a banner contest, t-shirts decorating, storytelling, and finally the main event, a peaceful march on Quinta Avenida. The goal is to end dolphin captivity by educating the public about the suffering dolphins endure during their capture and life in a tank. Capturing these animals is brutal and terrifying. Many dolphins are left injured or dead to catch just one dolphin for export. Separating one dolphin from its pod causes stress and drowning as others are trapped in the nets and fighting to escape. Life in a tank entertaining humans consists of withholding food, bacteria contaminated water or chlorine poisoning, loneliness, fighting, and depression, ending in an early death. It is reported that captive dolphins will attempt suicide by banging their head on the tanks or eating the concrete walls.
Empty The Tanks is calling for an end to dolphin captivity, and dolphins already in captivity will be moved to a sanctuary and be rehabilitated. If they are not able to survive on their own, they will live at the sanctuary, but not as entertainment for humans. Delfines En Libertad is a nonprofit group with a desire to see an end to animal suffering. Join them Saturday, May 13 at Parque Fundadores, 3 pm till 9 pm. Find them on Facebook/Empty the Tanks Worldwide and Facebook/Delfines En Libertad.