Animal Welfare
No Bull! Festival Marks End to Bullfighting Tradition
The tourist destination has taken a big step for animal rights by eliminating the corridas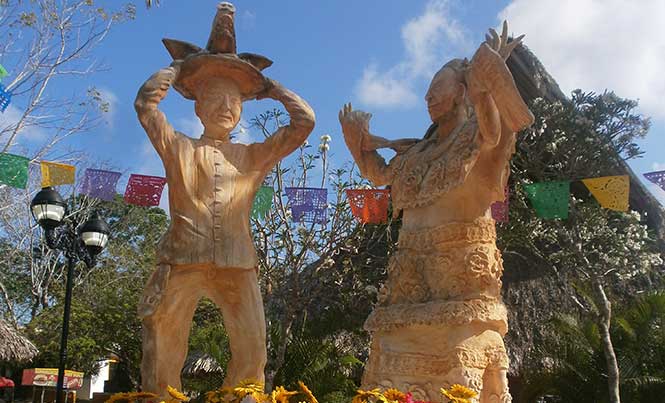 From April 29 to the May 5 this year, the people of Cozumel celebrated the annual Festival of El Cedral and the Festival of the Holy Cross. The event is held in the small town of El Cedral, in the south of the island. It actually includes two celebrations – one, a sacred commemoration of the Holy Cross and the other, a secular celebration. The festival was initiated over 166 years ago by Casimiro Cárdenas. During the Caste War, attackers killed many villagers, but Cárdenas survived whilst clutching a small wooden cross. Legend has it that Cárdenas vowed to start an annual festival wherever he settled, to honor the religious power of this symbol.
Historically, the revelers enjoyed traditional feasts, rodeos, bullfights, music, and competitions, not to mention bottles of cold Mexican beer. Maya Cozumeleños dressed in traditional wear and performed folk dances.
This year, however, something will change in the traditional program of the festival. Members of the state decided to cancel the famous corridas (bullfighting) during the festival. It was at the request of the new Mayor of Cozumel Perla Tun, who declared "It is time to stop this cruel practice."
In the village of El Cedral, the famous Plaza de Toros (bull arena) has disappeared, and what a surprise to see the Plaza de Toros reassembled behind the Chedraui supermarket in San Miguel as a concert hall!
It is a big step for animal rights in a tourist destination like Cozumel, where people are used to animals being used for entertainment. It is encouraging to see that traditions can always be changed.
Reaction of Festival El Cedral attendees
Miguel

: ¨I´m really proud of this decision. I have never liked this kind of barbaric sport. Most of the people I know are against the bullfights. We needed a big music hall in the center of Cozumel!"

Jesus

: ¨I grew up with bull fights. It is a nice tradition. I think that the bulls are probably more mistreated in the slaughterhouse than in the bullfights."
For the moment we don't know yet if it will be banished forever, so let's support this new concert hall in Cozumel!