Feral Freedom
Some people have no empathy for street cats in their neighborhood and prefer to get rid of them, but consider the facts about the feral feline colonies.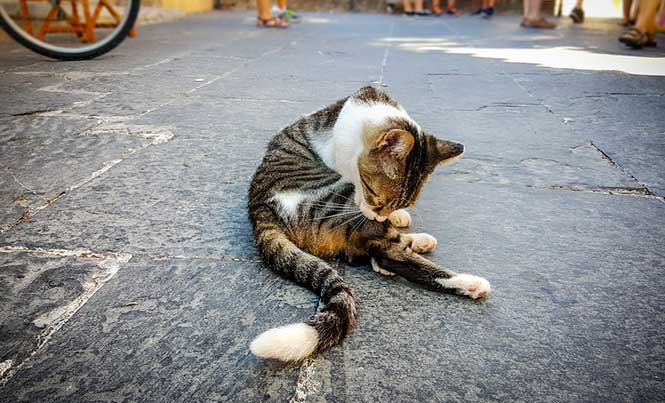 A feral cat is typically born in the streets or the jungle. It may have been abandoned by its owner and then learned how to survive in the wild with very little human interaction.
We spoke to Coco's Animal Welfare about their program for stabilizing feral cat colonies. Street cats are in every neighborhood in Mexico. It is important to realize that all cats do not need to be rescued or removed from the street. What they need is to be sterilized and vaccinated.
Cats are a particular creature; some want to be rescued and have a loving home, yet many have no interest in human companionship and prefer to live in the street. If you have cats in your neighborhood check if their ear has been tipped. It is the universal way to identify that a cat has been sterilized. The surgeon tips the cat's left ear under anesthesia, thus preventing the cat from being trapped again.
A sterile colony is a stable colony, but if left un-neutered the population will explode in numbers. Sterilization solves many of the issues concerning feral cats. Members of the existing colony drive new unhealthy cats away, and sterilization reduces nuisance behavior such as urine marking, fighting, and mating calls. Most importantly, the cats in the colony lead healthy lives until the population thins out naturally.
Cats are territorial, and will keep new un-neutered, diseased cats from moving into your area. If any cats are killed or otherwise removed, others will arrive, and the cost of sterilization will begin again.
If you encounter a feral cat that does not have a tipped ear, please contact Coco's to borrow a trap. Although the service is free, they ask for support from the community in the form of trapping and transporting the cat to and from Coco's. Here the cat will be sterilized, vaccinated and returned to its neighborhood the next day. It should be noted that killing or harming cats or any animal is illegal. Poison is dangerous to all living beings and leads to an excruciating death. Contact Coco's Animal Welfare – info@cocosanimalwelfare.org