Discover Mexico
Featured
48 Hours in Merida
The capital of Yucatan has much to offer any traveler and will no doubt delight the casual tourist with its rich history, culture and art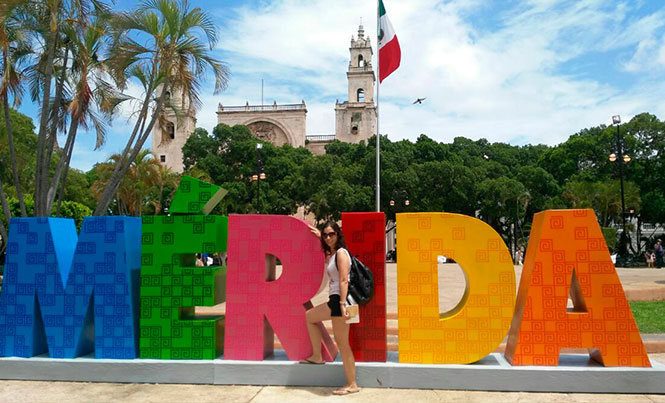 After two years in Playa, I finally made it to Merida. I had heard great things about this Yucatecan jewel, yet I was surprised by what I found. I had imagined lines of colourfully painted houses, people in traditional dress, clean streets and everything within walking distance – but that's just the historic centre. Merida is in fact a huge city supporting many industries and national and international companies. It's been so long since I've experienced true city life that I was a bit disoriented at first.
The historic centre, however, is where one would spend most time as a tourist in the city. It is akin to other colonial-style locations I've visited in Mexico, but no less impressive for that. One particularly notable thing was the pride and availability of the locals who took every opportunity to present their city to us, and advise us on where to go. The sense of community and culture was strong and admirable.
The main square (zócalo) is well maintained with plenty of seating for people-watchers like me, and surrounded by beautiful buildings that transport you back to another era. Take time to explore the Palacio de Gobierno and the stunning murals on display in its majestic halls depicting the Yucatan experience. For more free art, visit the Museo de la Ciudad and the Museo de Fernando García Ponce-Macay (Museum of Modern Art).
You could indeed spend most of your stay in Merida visiting museums, but if you want to get out and about a bit more, then take a long, leisurely stroll up the Paseo de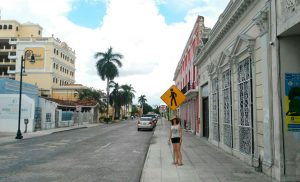 Montejo. The location of the former Yucatecan aristocracy's mansions, its buildings are now mostly occupied by hotels and financial institutions. The architecture is stunning – a great contrast to the banality of modern design.
During weekend evenings the streets surrounding the zócalo are usually closed off to traffic, allowing the restaurants to place tables outside for some al fresco nighttime dining and socializing – a great idea. Some of the streets remain closed on Sunday mornings, giving cyclists the chance to freely and safely ride around – a popular activity for families. Tourists can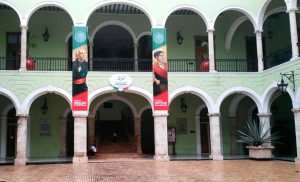 rent bikes too. Sunday afternoons at the zócalo are a hive of activity with traditional Yucatecan music and dance performances by local groups and international invitees.  Arrive early to get a seat. Then enjoy some candy floss, a marquesita or some platanos fritos from the various street vendors dotted around the square.
Two to three days are sufficient to explore the historic centre, and I highly recommend it. Merida is a wonderful and successful blend of old and new Mexico, rightfully proud residents and an opportunity for education and inspiration. Discover it for yourself.