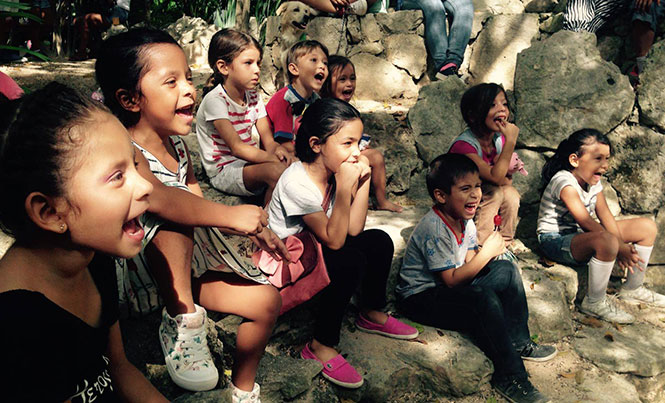 Not all of us living in Quintana Roo are aware of the extreme poverty of some of the local communities. Their children grow up with limited resources or chances for escaping their economic situation. Cecilia Gutiérrez, founder of "La Ceci Storyteller", wants to change this situation and is seeking the support of the community of the Mayan Riviera.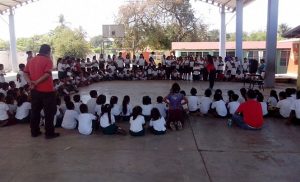 Ceci has a degree in performing arts, with 14 years' experience as a narrator. She has traveled most of Mexico, specifically Jalisco, Nayarit, Michoacán, Zacatecas, Saltillo, Nuevo Leon, Chiapas, Oaxaca and Quintana Roo, telling stories and sharing narrative workshops in rural and urban communities. Internationally, she has shared her projects in countries such as Cuba, Colombia and Costa Rica. Her goal is to improve the verbal and non-verbal communication of the children who attend the story presentation workshops. With her help these children have the possibility of expressing themselves properly from an early age so that they can face adversity with an indispensable basic tool, such as oral narration.
This project has three stages. The first is the presentation of her show "Tales for Peace" in public spaces of the selected impoverished communities in Quintana Roo. The second stage is an Intensive Narrative Workshop for children from the Ejido communities in Quintana Roo. And the third and final stage is creating and presenting the children's show, in the same state communities. These steps not only help the children with basic communication skills, but also help to rescue the Mayan language and their traditions.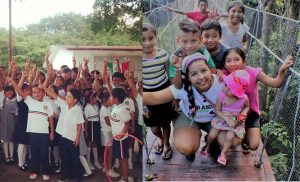 The specific communities she is focusing on are Chan Kah, Tihosuco, Tres Reyes, Saint Joseph, José Maria Morelos, and Tablitas.  
In order for this to work, Ceci needs people to know about her plan and to support her with donations that will cover costs, such as property, costumes, props, musical instruments, operating expenses, transportation, interpreters, videographers and photographers, plus editing. Her goal is to raise $12,000 mxn to cover these expenses for the first stage of her project.
If you would like to support her cause, please contact Ceci at her email lacecicuentacuentos@gmail.com or call her at 3314 864054. To learn more about her project or to donate go to her webpage https://donadora.mx/projects/contando-suenos or see her video explaining her project at  https://vimeo.com/241445246.