Art & Culture
Featured
Mexican Handcrafts for the Holiday Season
December is a great month to see the country's unique take on holiday decorations, which are as colorful and varied as the many states that make up the nation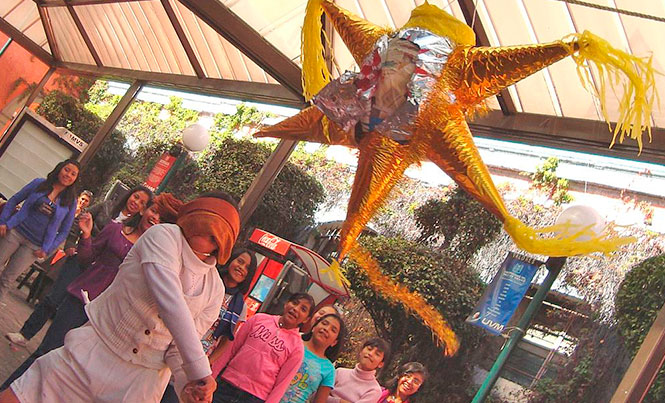 Last year I was visiting an exhibition of nativity scenes during a visit to a city in the center of the country. It was there I discovered that the manner in which each region and state in Mexico adds its own personal touch to the holiday traditions.
In northern Quintana Roo you don't often see the use of nativity scenes as you would in the southern part of the state or the rest of the country.
In modern times handicraft is the most common art form. Inside the many shops in the local market you will likely find the same items: a manger, figures of the Virgin Mary, St. Joseph and the baby Jesus, the three kings, as well as angels and shepherds.
You will find all figures of animals such as sheep, oxen, mules, ducks, fish, and many more. These figures are made out of wood, ceramics, straw, mud, maize leaf, woven pine leaves, wax, natural fibers and all kinds of material. It all depends on what state you are living in.
There is also no shortage of hand-painted paper, made with great dexterity by the local artisans. You will find images representing the starry sky, the star of Bethlehem, the mountains, houses and palaces. It all depends on the creativity and imagination of the artist.
Other things that you will find include colorful traditional piñatas called picos (points). They are called this because they are shaped like a star, with three to seven picos pointing outwards. They are made out of tissue paper and you will find that shops only sell them during this particular season. Expect to also find farolitos (paper lanterns) of many different colors, stars made of cardboard, as well as rockets and fireworks which are technically prohibited, but are still sold anyway. Whistles are also sold, as are tambourines and the candles for the posadas.
After a long day of shopping you will likely be hungry, so I recommend trying out some traditional Mexican dishes like atoles, fritters, tamales and fruit punch.
Arts and crafts are very popular in Mexico, so take it all in while you can during the month of December.