Cancun & Puerto Morelos
Featured
El Meco – A Little-Known Maya City of Forgotten Name
El Meco - Visit this little-known Maya landmark on an alternative Cancun outing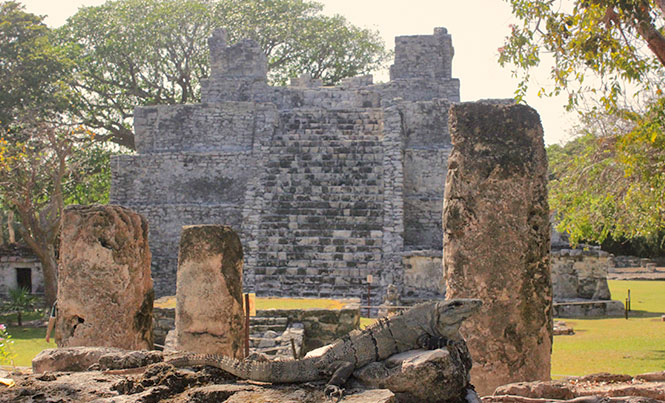 In previous editions we talked about the Maya archaeological site El Rey, located in the south side of the hotel zone in Cancun. This time we turn our attention to a little-known place called El Meco, a Classic period Maya city whose original name is unknown.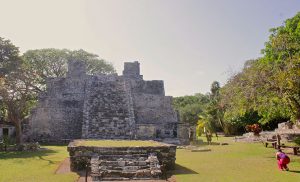 Meco is Mexican slang for many different things (some of them not nice at all). In this case it makes reference to a person with a limp or some sort of gait impairment. According to the unverified chronics of the XIX century, the pre-Hispanic name could have been Belma, but ended up being known as El Meco after a XIX century lighthouse/port keeper with the aforementioned walking condition. The real name of this person is also unknown, but the mean nickname survived to present day.
It's believed this city was the Maya connection to the north side islands of Isla Mujeres and Contoy. It was not a big settlement like Chichen Itza or Coba, but it has the highest Maya ruins in the north of the state: El Castillo – a 15-meter structure worth seeing. Located at the kilometer 2.7 point of the Puerto Juarez – Punta Sam road, this site is technically part of the Isla Mujeres municipality on its continental side. El Meco is two miles north from the Cancun-Isla Mujeres ferry station, right after the All Ritmo Resort. Keep your eyes open because there are no big signs to this site and the entrance is discreet, located on your left hand side.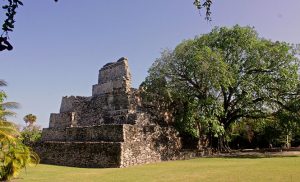 The cost is symbolic, only 50 pesos/ $3 USD. The place is very modest, so don't expect restaurants or big gift shops (although there are some fine seafood restaurants in the area). Only a few people take care of the entire place and they will tell you all the information you need to know at the entrance. There are no guides, so it's a free, self-paced experience. There are plenty of trees so don't worry about the sun, it's the perfect walk. Just make sure to bring water and mosquito repellant and enjoy one of the best-kept secrets of Cancun.