Community
Organizations
Featured
Men of Playa: Carlos Marín of Alltournative
We get to know the founder and director of local tour company Alltournative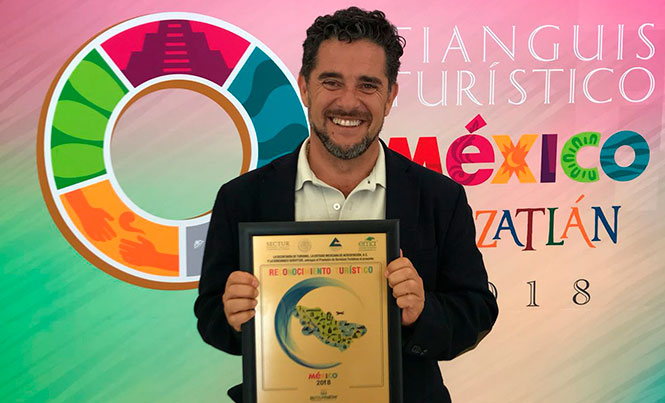 Carlos Marín is a businessman and father who manages one of the most important tourist activity enterprises in Quintana Roo. He has been working hand-in-hand with the Maya communities for years, and now opens the doors to his story so that we may get to know him a little better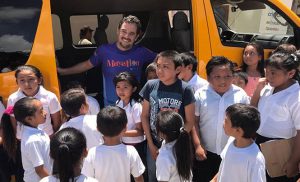 Where are you from originally?
I am from Mexico City.
When and why did you come to Playa?
The first time I came to Playa, actually to Puerto Morelos, was when I was young and came to live with an uncle and work for CIQROO (Centro de Investigaciones Quintana Roo) in 1983. Then, years later in 1998, I decided to quit my job, even though it was really good, but I thought I was missing something. So, I came to Playa and rediscovered the Yucatan Peninsula territory and found something that really amazed me – the cenotes
What is your background?
I am an Industrial Engineer from the Tecnológico de Monterrey, with an MBA from the University of Austin. Before becoming a  founder and partner of Alltournative, I worked as an analyst, where I conducted an evaluation of the Mexican banking sector for its privatization process. From 1994 to 1996, I worked for McKinsey & Co., where I developed projects for the agricultural sector of the state of Puebla. From 1996 to 1999, I joined Avantel – MCI, WorldCOM as deputy director of the international finance area where I implemented an executive information system
What do you do in Playa?
I run a tour operator company called Alltournative which was created in 1999. It has been a pioneer in ecotourism with innovative expeditions, directed towards the tourists with an interest in the Maya culture and nature. We had the vision to expand the tourism offers of this beach destination, which were leaving out much of the richness of the region:  the natural attractions of the jungle of the Yucatan Peninsula and the majestic cultural legacy that the Maya communities offer. We have been encouraging economic and social development in the communities where we operate, elevating the Maya heritage, fostering pride in its traditions and roots, preserving the environment, and protecting the natural wealth of this destination.
How do you feel you positively contribute as a man to Playa?
Encouraging the local economy though fair trade and sustainable business practices that positively impact on the community.
What are your positive and negative experiences as a man/father in Playa?
I am concerned about the security issue; we must understand that Playa is already a family town where the population has opted for the raising of their children and the welfare of their families. On the positive side, my daughter had the chance to live a multicultural childhood surrounded  by almost-virgin nature  and in a cosmopolitan social atmosphere that is unique in this country.
What are your hopes for the future for Playa?
I truly hope that we all understand, not only local people but tourists as well, that with no natural resources to offer, we have no future at all for the next generations. It is our last chance to rectify the road and reconcile ourselves with our Mother Earth and create a synergy together – a "win to win strategy".
What message do you have for the fathers and sons reading today?
I think the better message is based on our own experiences; in my case, I am a father of a 21-year-old girl who will always be my "little girl", and for that reason I can tell all the fathers, without considering the age of their children, that the real education begins at home. We cannot expect that media or schools do our jobs. We must talk to our sons and daughters, we must adapt to this new era where everything is understood by technology. We have to regain our humanity through understanding, compassion and equality.