Foodies
Take a Culinary Tour with Mexico Lindo Traditional Kitchen Workshop & School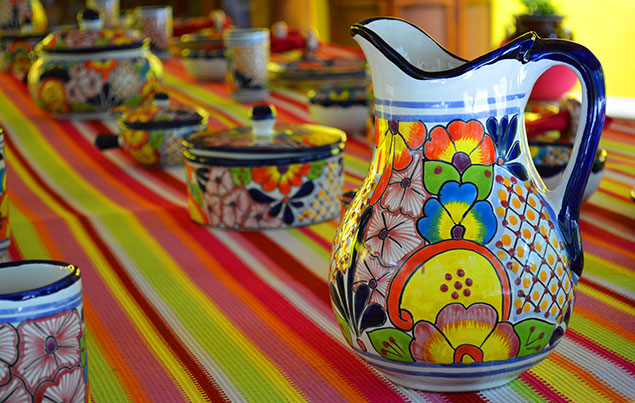 The setting couldn't be better… immersed in the middle of the Riviera Maya jungle, you will find a beautiful Mexican casita, only 5 minutes away from Puerto Morelos, surrounded by ancient trees, enchanting birds and the peacefulness of sacred land.
You will learn to cook in a real Mexican kitchen along with our chefs, understanding our culture directly from a Mexican expert, and to prepare the best dishes but in your language.
Enjoy a morning with cafe de la olla, hot chocolate, Mexican pastries, continental breakfast, a chat and some stories with the chef. Then, get a light snack with some botanitas (appetizers). Visit and perhaps harvest some of the fruits and vegetables you will use in our organic garden.
Cook the complete menu of your choice in a complete hands-on authentic experience. Then sit on our terrace where you will enjoy a great gourmet feast. End the evening in a sobremesa (after-meal) with coffee and dive in our little tiendita (shop) for some memories to bring back home. There, you will find Mexican products and arts and crafts (all our products support and are made by local indigenous communities). We want to share our richness to the world! Come and blow your senses away, life the culinary experience of a lifetime!
Mexico Lindo Traditional Kitchen, Workshop & School
Tel. (998) 802 43 88
Cel. (998) 845 93 63
Casita (998) 896 87 74
Toll Free USA +1 844 846 17 27