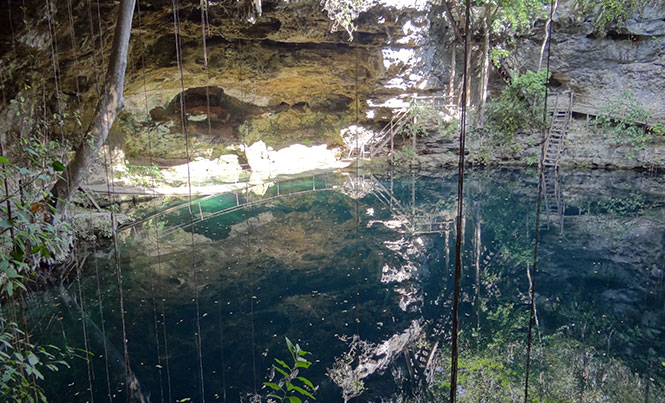 In the Balam cenote located in the ecotourism community of Uxuxbi, remains were found which could be more than 10,000 years old, confirmed Eugenio Aceves, director of the Prehistoric Institute of the Americas.
In total, there are seven caverns in the Riviera Maya which are in the process of identification as new discoveries of ancient civilizations are found. Little by little they are looking into the findings made by divers and making a registry to prevent theft.
It is calculated that there are more than 10,000 cenotes in the region, each of can be accessed via multiple locations. Because of the number of entryways, it has not been possible to protect each place where remains have been found.
Uxuxubi is located approximately 30 minutes south of Playa del Carmen, west of Akumal. This small community has focused on sustainable development including preservation of the Balam cenote, birdwatching, cultivation of the melipona bee, in addition to adventure ecotourism. [/vc_column_text][/vc_column][/vc_row]