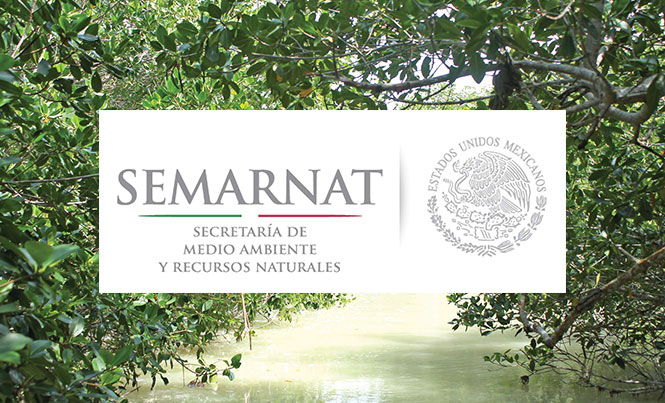 Recently, the Ministry of Environment and Natural Resources (SEMARNAT) and the National Security Commission (CNS) signed an agreement to create a specialized group called the Environmental Police. Their focus will be the prevention of ecological crime and administrative errors which affect the environment.
Rafael Pacchiano Alamán, SEMARNAT employee, thanked the CNS for their support in preserving the enormous variety of biodiversity in Mexico and stated that the signing of this agreement formalizes the collaboration between SEMARNAT and the CNS. However, the official job description of this new agency has not yet been established. According to José Luis Funes Izaguirre, Quintana Roo delegate of SEMARNAT, the agreement was just signed, and the announcement just made. The details still need to be worked out.
The organization which currently oversees environmental complaints is the Federal Office of Environmental Protection (PROFEPA). Because of this, the Environmental Police will include environmental crime prevention in their job while PROFEPA will continue to prosecute those responsible for crimes already committed.
PROFEPA has carried out numerous inspections and operations related to forest materials, environmental impact, marine life, wildlife, and the Federal Marine Zone in Quintana Roo. Between 2013 and to date in 2016, there have been a total of 70 closures relating to environmental impact among municipalities such as Bacalar , Benito Juárez, Cozumel and Felipe Carrillo Puerto among others. From 2013 to 2015, 1,875 animals of different species were seized, and one to date in 2016. Funes commented that PROFEPA has reinforced their strategy to combat illegal acts against the environment, and has involved citizens in being vigilant, with 28 committees made up of 354 citizens.
The Environmental Police will be useful in protecting the 17 natural areas of Quintana Roo, 11 of which are under federal protection and six under state protection, for a total of 25 percent of the state.