People
Creating His Own Rhythm: Rodrigo Lopez Ray of Tulum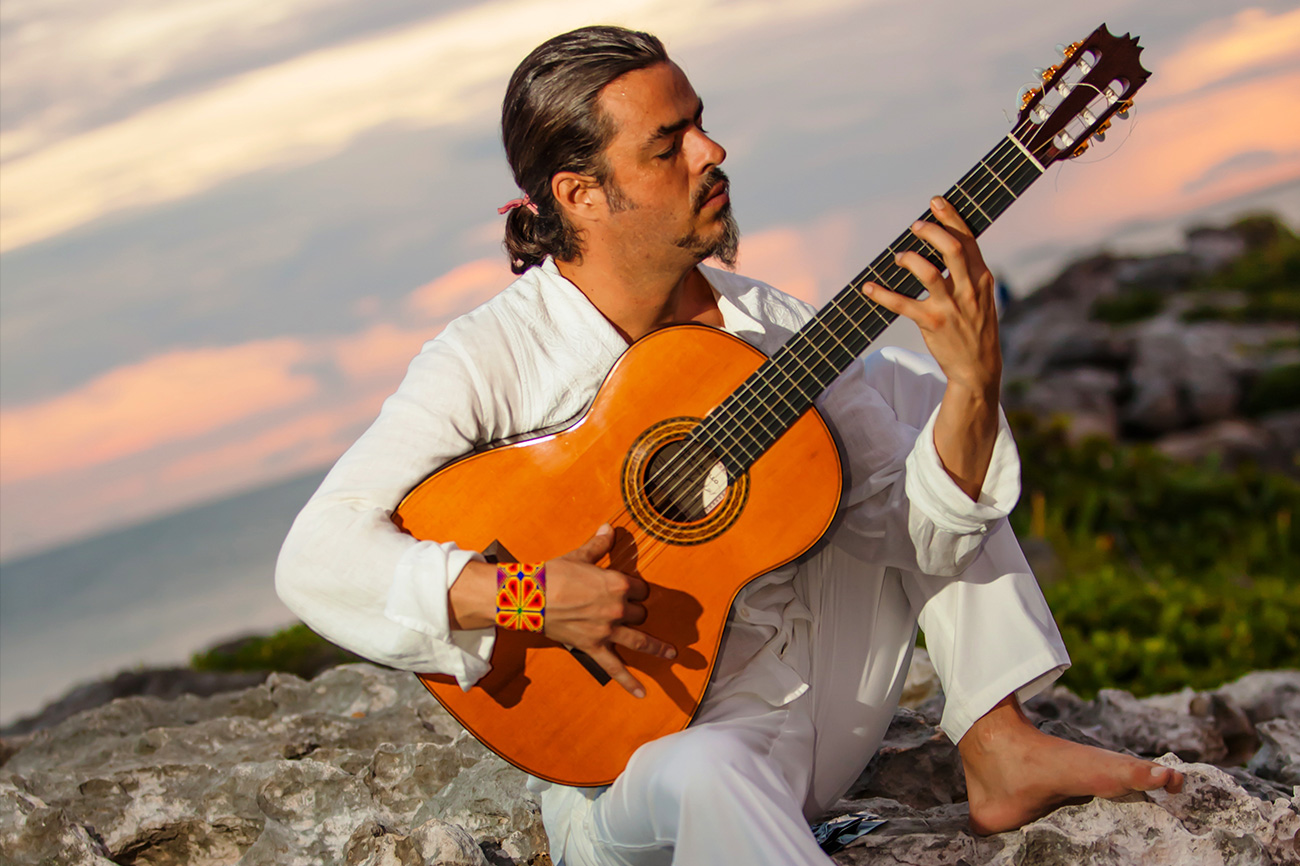 Rodrigo Lopez Ray is well known amongst those who live and frequent Tulum. His unique sound, when united with his guitar, mesmerizes you to get up and dance. The Flamenco base always uplifts you. Rodrigo revealed some history about himself and his musical background in an interview with me.
How long have you been studying music and who inspired you?
I started playing the guitar when my grandfather gave me one at age 16 but didn't take it seriously until I was 25. 
What type of music do you call all your own? 
Well, my kind of music is rooted in Flamenco, but I'm not a Flamenco musician. I would call it "world music".
What makes you stand out from other musicians in the area?
I think maybe the way that I see and feel the world. I see it differently from other people. Everybody is unique.
What was the first musical experience that inspired you to take this path?
I remember when I was very young, I saw a Flamenco guitar player in Mexico City. I have this memory of the guitar and the way it was played. It was just magic and complex at the same time! After that, I met a good friend in Cancun when I was 16, who showed me the first powers of how to play Flamenco guitar.
Who writes your songs and what inspires them?
It is mostly instrumental music what comes to me as I live and explore the world, but I have some songs with mantras. I believe mantras can do magic in our minds and souls. I got these mantras from a book.
Do you have an artist or stage name? And if so, what is the significance of the name?
Kuantikoz, I chose it because I want my music to heal or create magic in our own world.
Do you play in a musical group?
I play with some different musicians that I have found around here. 
What have been your most successful shows here in the Tulum?
My success in my shows has been non-stop since I arrived four years ago.
What are your biggest accomplishments as a musician?
My biggest accomplishments are that I am still doing what I love and I feel an evolution with feeling better with my music. It is like a parallel world we have, as musicians, we get in there and fly high.
Where do you play here in Tulum so our readers can come see you?
Well, right now I'm playing at Ziggy's on Mondays at 8 p.m., Maya Tulum on Wednesdays at 7 p.m., and Encantada on Thursdays and Saturdays at 7:30 p.m.
You can find Rodrigo playing in the previously mentioned restaurants. Check their pages to make reservations to get a good seat to see Rodrigo.