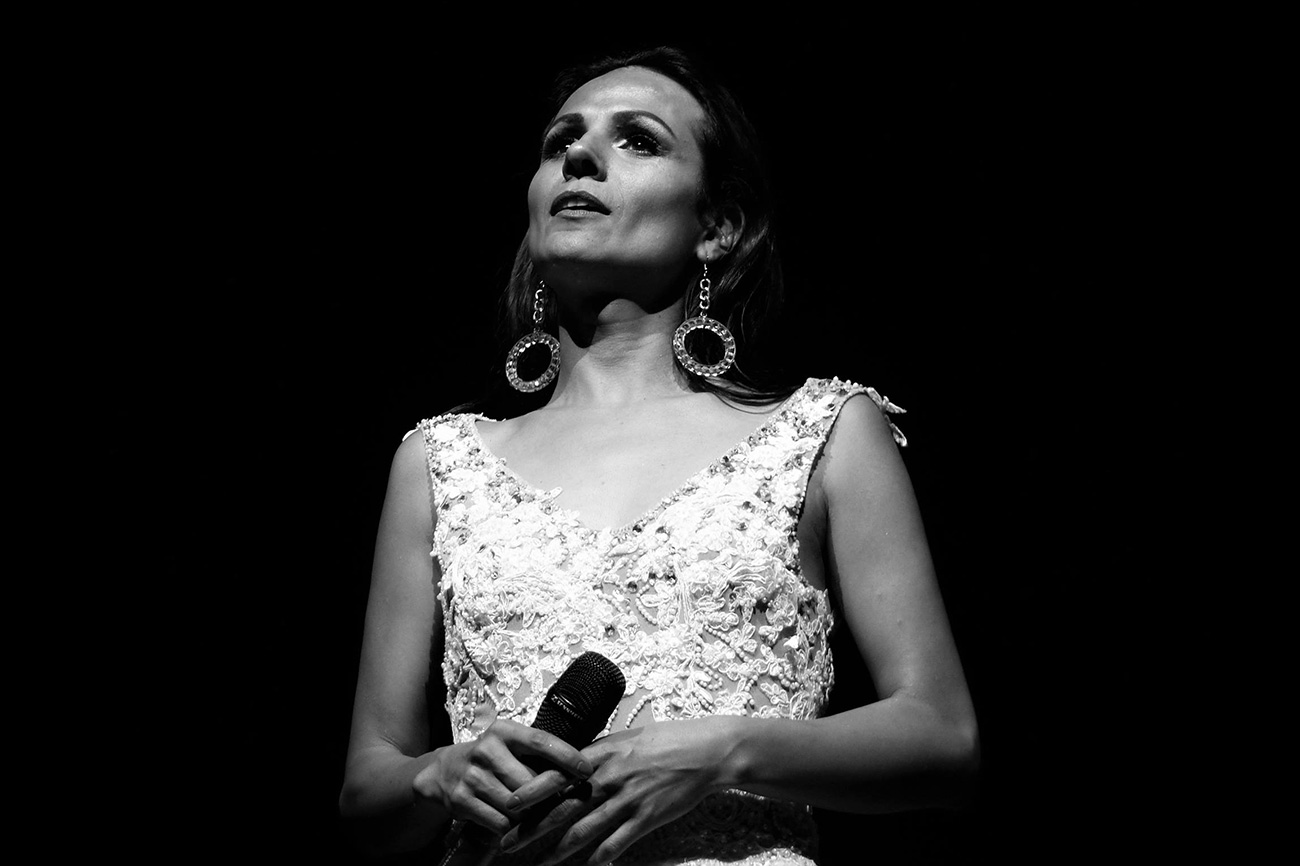 Morganna Love was the star of the recent Queer Film Festival that took place in Playa del Carmen in November. Morganna is a heterosexual transgender well-known in the LGBT community for her talents as an actress and opera singer.  
We were blessed with Morganna's divine opera voice three nights in a row in Playa del Carmen and one night in Cancun. She performed at Divers Nightclub on Sunday night, at the Teatro de la Ciudad the following two days and at Pink City Cancun on Wednesday. Morganna is an extraordinarily talented woman, kind and sweet who has plenty of love to give; we were simply moved by her.  
The first presentation of the Queer Film Festival was the film, Made in Bangkok. It is a documentary about Morganna's sex reassignment surgery performed by PAI Clinic in Thailand in 2012. Interesting and opened minded, we got to know Morganna as an authentic individual and caring towards others. The film director, Flavio Florencio and she are helping people to understand how it is to live a life where you know you are not in the appropriate body. It is not easy for anybody to go through this, especially if you have to go through it on your own. She went to a trans beauty pageant in Thailand and made the decision to go on with her surgery without telling her parents. She shared her wonderful life changing moment with us, on camera, no filter. Miss Love opened herself to her public and the whole world by exposing herself as she is.
It goes without saying that people were enlightened on the subject by watching the documentary which was shown in both Playa del Carmen and Cancun. Morganna responded to the crowd's response to her performance by answering questions and listening to their comments. She was very sincere in her answers, emotionally engaging the audience. It was a beautiful and truthful moment.  
The world needs more people like Morganna Love. She is an inspiration for the trans community as well as the whole LGBT and heterosexual community. She is a very talented woman that needs more exposure – her singing and acting are absolutely sublime. Morganna is very charming; you will definitely fall for her!