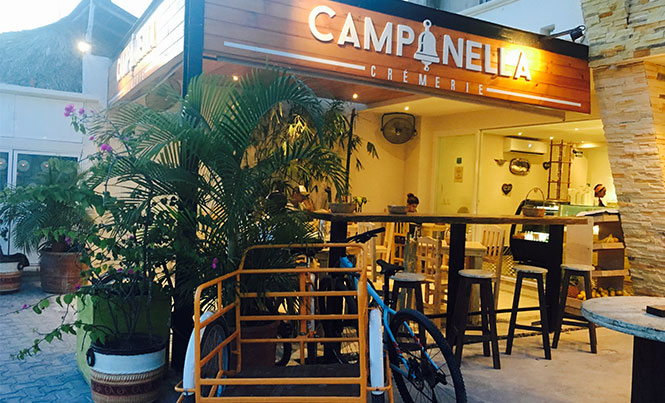 Get to know Tulum's friendliest cafe
Located at the south end of Avenida Tulum, Campanella Cremerie is absolutely Tulum's friendliest cafe. The atmosphere is warm and welcoming from the minute you walk through the patio. With friendly greetings in Italian, Spanish or English (or… quite possibly in a little bit of all three), you'll feel like family in no time. And this is the right kind of family to have!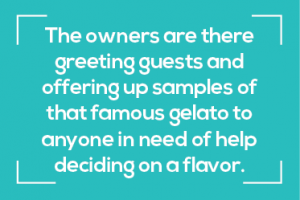 Campanella is best known for its gelato and, rightly so. They won the second place award at the 2016 World Gelato Tour! Clearly, they know what they are doing. They change the flavors based on what ingredients are available in season, which is great. Beyond the gelato, if you can imagine it – their most famous dish is their waffles, a sweet, delicious treat for any time of the day. They also offer great sandwiches and artisanal coffees too.
They know coffee and take great care and pride in what they serve, which is so important for those who appreciate the art of good coffee. Their beans are from Veracruz and freshly roasted by a group of Italians now living in Tulum. Their beans have a smooth, rich flavor. Campanella also has a delicious cold brew for those hot Tulum days and the tastiest affogato out there for when you can't decide between espresso and gelato. Why not have both?
Campanella has a very nice courtyard outside to sit and enjoy all of these tasty treats. Spend just a little time sitting at the tables outside, and you will quickly feel like you're with old friends. The servers are attentive and helpful. The owners are there greeting guests and offering up samples of that famous gelato to anyone in need of help deciding on a flavor. My suggestion – try the Chocoavallana! It's a hazelnut treat that is simply delicious!