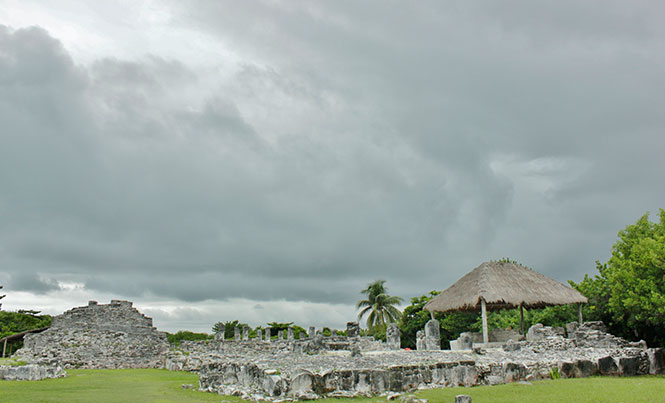 Experience a sample of what the Caribbean city has to offer on a spontaneous day out
I have to admit I am not the biggest fan of football. In fact, I thought Tom Brady was already retired. I'm more of a Calcio Antiguo person. Google that.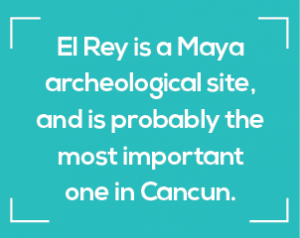 On the day of the Superbowl, I had some couchsurfers staying over at my place for the weekend, and we decided to watch the game together. Since we usually wake up early and our visitors were only staying in Cancun for a few days, we made a day of it. First, we went to Sirena Morena, one of the few 100% organic-vegan places in town, and the cutest, I must say. It's located on Cancun's oldest street and is the perfect place to start the day with something healthy and light. After we ate we headed to the beach.
We visited Playa Delfines because it's the biggest of all the public beaches in Cancun. The day was a little cloudy before noon, so we chose to go to El Rey before taking a swim. El Rey is a Maya archeological site and is probably the most important in Cancun. The best part is that it's located right in front of Playa Delfines. It may not be as spectacular as Chichen Itza or Tulum, and is only about half a mile long with no big structures, but it's worth visiting to check its flora and to confirm what we all know – the Maya believed that they were building for their gods, when they were actually making apartment complexes for iguanas. Specimens of all ages of Ctenosaura acanthura and similis (Iguana Espinosa) can be found here. On Sundays, it is free for Mexicans with I.D., but the entrance is cheap anyway, at 50 pesos.
The clouds never completely went away, so we couldn't get the perfect tans that we were after, although we did burn some calories in the ocean. After a few hours of relaxing on the beach we were feeling hungry, so we went to one of the best places for raw seafood in Cancun, Mar-bella. These guys are known for their fresh fish and their chocolate clams, which are called so because of their color. They taste nothing like chocolate, but they are delicious. When you add lime, sauce and a beer, you end up with a true Caribbean feast. This place is easy to find, as it is located right after Puerto Juarez, where the ferries to Isla Mujeres depart from.
Time flew by, and we headed back home when the football game was already in full swing. We arrived just in time to see the Patriots make their amazing comeback, proving that sometimes real life can be just like the movies.