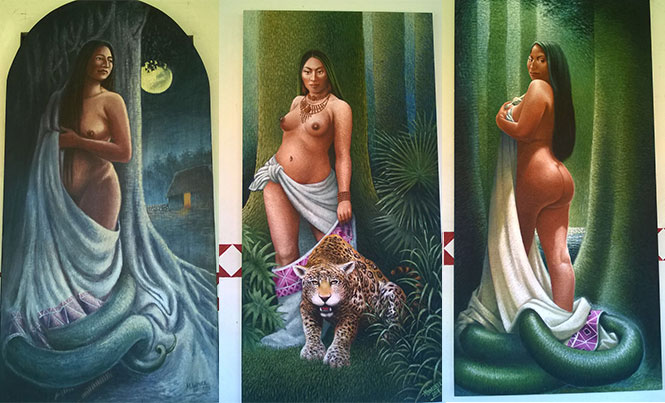 Get to the know the artist and cultural manager who is the pride of Quintana Roo
Artist Don Marcelo Jiménez was in Playa del Carmen recently to give a talk about culture, on behalf of the artistic community of the city. This is part of the ongoing work that has made him so prolific as Manager of Popular Culture in the State of Quintana Roo.
He is originally from Noh Cah, a Maya community close to Felipe Carrillo Puerto, and capital of the Maya area. From a very young age, he was interested in the visual arts and has contributed with important works such as murals and sculptures.
He has also worked in the world of journalism as a cartoonist and was recognized with the State Journalism Prize on two occasions. He has also received multiple awards and nominations in recognition of his work as an artist and manager.
Throughout his career as a cultural manager, he has encouraged the preservation, strengthening, promotion, and dissemination of Maya culture. This has been through artistic workshops, conferences, research, and the promotion of artists and creators on a local, national and international level. He is also the creator of important events such as the "Festival of Xtabay," which has been held for several years during the month of October in Felipe Carrillo Puerto.
Don Marcelo has devoted part of his studies and visual work to the subject of the Xtabay (a Maya legend) and the caste war, and we can admire his work in the Museum of the Caste Wars in the neighboring town of Tihosuco. He has a magnificent mural entitled "Maya Cultural Mosaic," which is in the convention center in Chetumal. The museum Maya Santa Cruz in Carrillo Puerto is another place where you can find more examples of his work.
The Maya Santa Cruz Xbáalam Naj Museum is where he has focused his efforts as a manager in recent years, contributing to their various rooms with examples of the history, art, toys, and customs of the Maya people which still live on today.