Entertainment
Top Five Ladies' Nights in Playa
A quick round-up of some of Playa's best locations for a girls-only night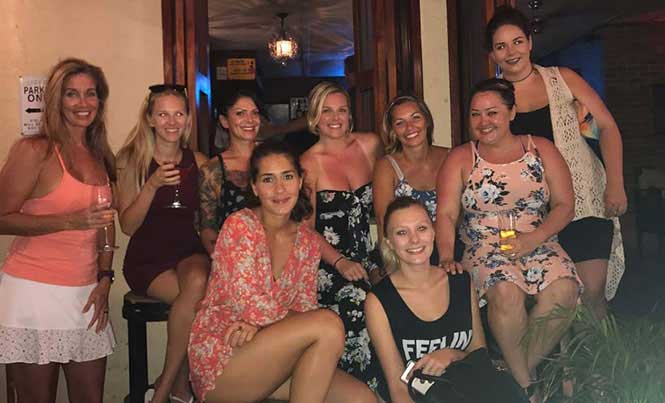 There is an incredible amount of bars and clubs in Playa Del Carmen, and it can sometimes be hard to decide where to go for a Girls' Night Out. Free booze is always a good incentive to try a new place, so here are five ladies' nights in Playa that combine free drinks and food for an inexpensive night out.
#1 Las Hijas De Las Tostada
Las Hijas is on Fifth Avenue and Calle 38, and every Thursday they celebrate ladies' night. The offer includes an open bar and half-price tostadas from 9 p.m.-11 p.m. The open bar is motivation enough, however, Las Hijas is known for its seafood and so the tostadas are not to be missed. For those not big on seafood, they also do a succulent tostada al pastor.
#2 Bronze Gin & Beer Music Bar
This trendy gin bar is all polished concrete, bronze geometric light-fittings and bearded barmen. On Friday, women are invited to come and enjoy free G&Ts between 8 p.m. and 11 p.m. A word to the wise: try the burgers. Not only are they delicious, they definitely help to soak up all that gin. You can find Bronze on Calle 38 between Fifth Avenue and the beach.
#3 Sushi Club
If you're looking for a ladies' night to get your Saturday evening started, then head to Sushi Club at the corner of Tenth Avenue and Calle 26. Between 8 p.m. and midnight, you can enjoy free house martinis while you sample their ample sushi menu.
#4 Coco Bongo
Wednesday is Ladies' Night at this legendary Vegas-style show and club. Women benefit from a discounted price that still includes the open bar, show and club afterwards. The show runs from 10.45 p.m. – 3.30 a.m., so Coco Bongo suggests comfortable shoes. But when do we ever take that advice?
#5 La Choperia
Ladies' Night at La Chope takes place on Mondays and they have different themes each night. The music varies from funk to rock to Latin, and the fun begins at 9 p.m. with free drinks, pole dancing with an instructor and even costumes linked to the theme! Find it on Fifth Avenue and Calle 28.
This is just a small sample of the ladies nights available in Playa, but it sure is enough to get you started!