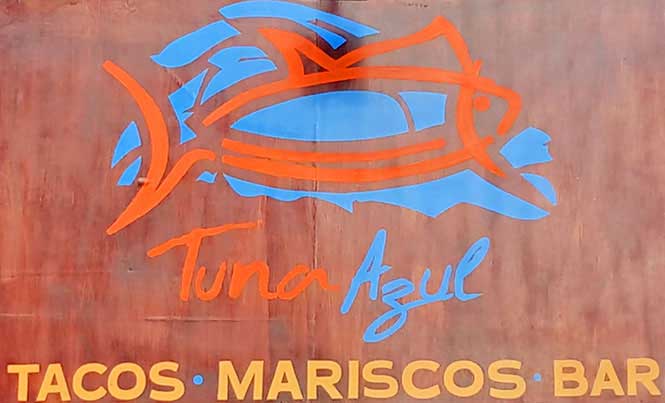 This great restaurant in Puerto Vallarta has delicious dishes that will have you coming back for more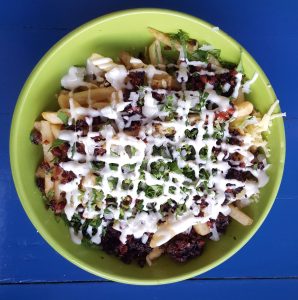 It does not often happen that we want to go back to a restaurant just a few days after our first visit. Luckily in my job, under the pretext of culinary journalism, we found ourselves eating once again in the excellent seafood restaurant, Tuna Azul.
After a day strolling through the city, the inevitable search for a restaurant began. An expensive place with an ocean view, the best reviewed restaurant on Yelp, or just a place that looks nice? If you're like us, you browse menus in every place until you find the perfect fit. Much to our surprise, however, many restaurants seemed to serve stereotypical American food, such as hamburgers and hot dogs. Nothing wrong with that, but being one block from the beach, we would have preferred fresh seafood. As happens more often than I would like to admit, our stomachs became stronger than our minds, and we settled for a place.
Located in the line of sight from the Playa de los Muertos dock, just one block from the beach, the entrance to Tuna Azul is a stairway on the side of the building. Following that stairway, I ended up overlooking the malecon from the restaurant. The first time, I was too busy enjoying the amazing montadito (a tuna-based dish with avocado) to ask any questions. The second time, however, we learned that Chef Diego runs the restaurant with his brothers. If that isn't enough, their mom makes the Nawa artisanal beers that are on the menu.
If you agree with me on the fact that service in a lot of restaurants is often subpar, this place will surprise you. The waiters are knowledgeable about the food, have various recommendations, and can tell you where the food comes from.
It might be a bit hard to find the entrance, but once you do, you won't forget again. You will walk up that stairway many more times. I recommend trying the montadito and the potatoes with marlin. Facebook/AzulTuna