Art & Culture
Cozumel
Maya Festival 2017
The festival celebrated the Maya origins of the island, ahead of next year's 500-year anniversary of the arrival of Spanish explorers at Cozumel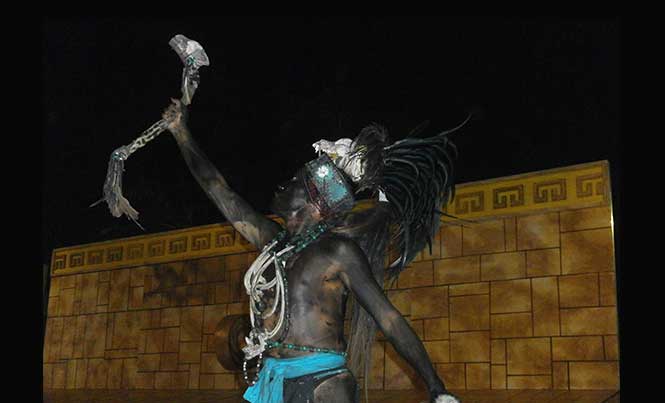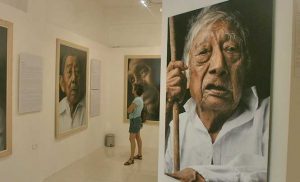 In 1518, the Spanish explorer Juan de Grijalva arrived on the coast of Cozumel on Holy Cross Day (May 3rd), and named it "Isla de la Santa Cruz".
Next year will be the 500-year anniversary of the occasion, but the government of Cozumel decided to organize a pre-festival this year for the inhabitants of the island to reconnect with their Maya roots and share more of their history with visitors.
The Maya Festival 2017 – Meeting of Two Cultures took place from April 28 to May, with a packed program including a local market on the main Benito Juarez square, featuring Maya handmade clothing, local products and art.
An incredible photographic exhibition was held in Plaza del Sol, entitled "The Last Witnesses: The Last Rebellion of the Maya in Yucatan" by the Canadian Serge Barbeau. On exhibit were amazing pictures of elderly Mayas, each portrait including the name, age and personal story of those photographed. This exhibition was also the first one in the new art gallery "Galeria del Encuentro" inaugurated by Mayor Perla Tun, during the Maya festival.
The festival also hosted a beautiful Maya ceremonial concert with prehispanic instruments like the conch shell, Maya flutes, maracas, ankle bells and tunkul drums.
The most incredible experience for me was to watch the traditional ball game juego de pelota live on the shorefront. This game has been practiced for over 3000 years in Mesoamerica. It was amazing to see this ancestral practice played by real professionals from El Pueblo del Maiz, traditionally dressed and painted like their Maya ancestors.
http://www.islacozumel.gob.mx/gobierno/