Art & Culture
Local Creators: Chikizz Ramone
Meet the local artist who is currently one of the most visible in the southeast of Mexico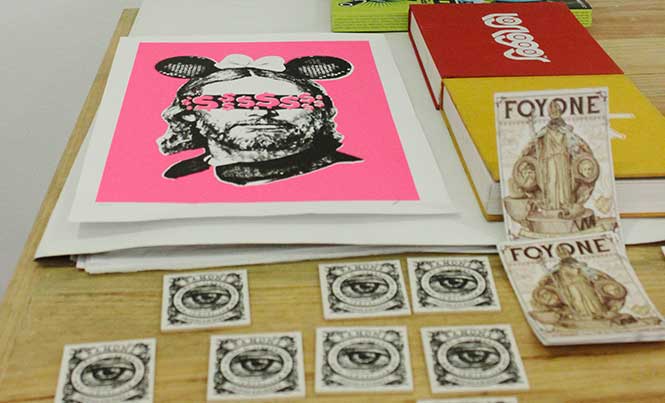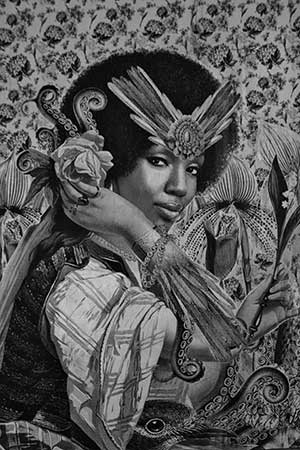 With more than 15 years as a local, Chikizz Ramone is currently one of the most visible artists in the southeast. Chikizz took his pseudonym from the legendary punk band The Ramones. You can note the influence of the 70s punk scene in his unique, often monochromatic style. It's a mix of DIY attitude, 20th-century propaganda elements, collage and modern professional design. Chikizz's work is unmistakable; you have probably seen it on some Playa street (his stickers are everywhere), in the famous bar La Negrita in Merida, or as part of the 2016 Riviera Maya Film Festival advertising.
Estudio Fresco, wallpapers and stolen car plates
We first met on stage about seven years ago in Cozumel, when he was playing with his punk rock band Cerebros Destruidos. We recently met in Estudio Fresco to talk about the past, art, life in Playa and upcoming adventures.
In 2012, he decided to start using the C. Ramone nickname as his official trademark, and co-founded (with Mauricio Franco) Estudio Fresco. Creating tailor-made branding in a Caribbean context, this studio has created identities for restaurants, tattoo shops, cross-fit boots and is responsible for the now expired (and truly missed) whale shark car plates. They were so cool that they became targets for theft, to be sold online to avid collectors, when they first released in 2014. He was already experimenting with wallpaper collage and serigraphy repetition techniques that nobody else was using at the time. These peculiarities positioned him in a privileged spot by 2016, his breakthrough year. He had a serious portfolio, including several mural installations, a t-shirt series, and a special collaboration with the Playa swimwear brand AlasOlas. This led him to his long-awaited first solo show, where he presented his first picture-format works. Mora Mora (Cancún) is now hosting a 2012-16 retrospective on him and, as you read this, he's traveling to Mexico City for a presentation. Not bad for a punk kid.
If you need a new image for your company or amazing wallpaper for your apartment, Chikizz is your man!