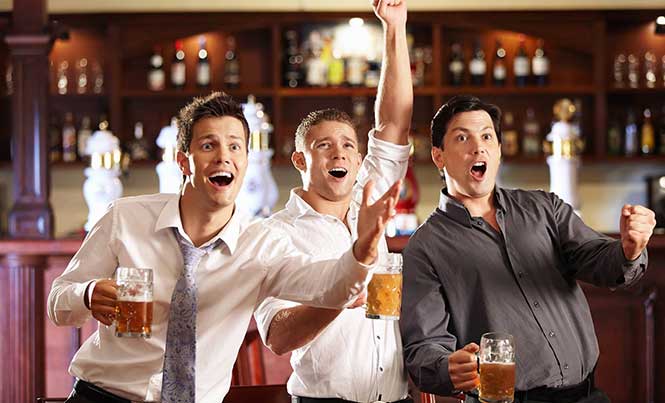 When you're relocating or planning a trip, there is a ton of potential issues you need to consider. But for hard-core sports fans, moving abroad or traveling can throw you a curveball that you didn't expect: where can you go to watch your home team in action? Thankfully Playa Del Carmen has a whole bunch of dedicated sports bars that are sure to play the sports event you just can't miss. Here's a pick of our three favorite sports bars in Playa.
Boston's
Ice cold beer, huge portions of food and fair prices make Boston's a favorite with locals and tourists alike. Although Boston's market themselves as a pizza place, the pasta and burgers are also a great choice. But forget about the food, let's get to the important stuff: a large screen and TVs lining the walls, all positioned for a perfect view wherever you're seated. The address is Avenida Constituyentes on the corner of Avenida 115. It's a little bit out of the way, but sometimes it's good to get away from Fifth Ave, right?
Legends Sports Bar & Grill
For those who like to get a good spot in front of the big screen, Legends is for you. It tends to have a great atmosphere without getting overcrowded, and they play all of the big sports events. An American-style bar, they serve traditional pub grub and have multiple big screens, so you never miss a goal/touchdown. They're located on Calle 16 between 10th and 15th Avenues at Plaza Karma and are open from 11:00 a.m. until midnight.
Tequila Barrel
From the outside Tequila Barrel looks like any other boozy bar on Fifth, dance pole included. However, it holds a sports secret that makes it a great place to catch a game. A large, fully air-conditioned back room awaits sports fans with a huge projector screen! There's even a small gambling counter in the back corner for those who like to take their chances on a wager. Staff attends tables, so you never have to leave your seat and risk missing a highlight.