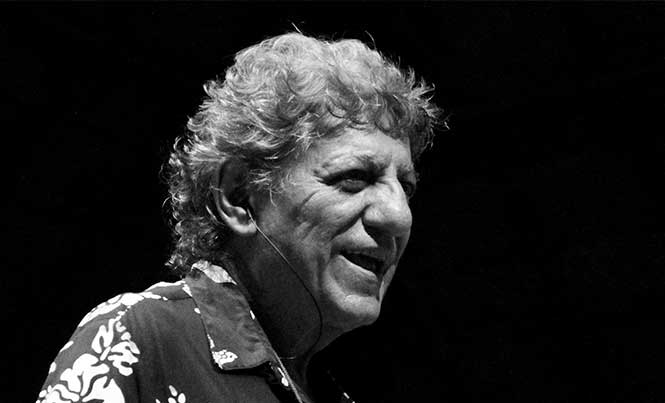 An interview with music industry giant Renato Lopez on the obstacles of performing and selling original music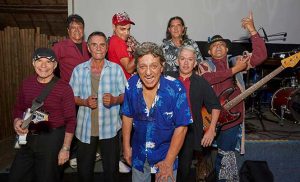 Fore the last few months, I have been pondering the music scene here in Playa del Carmen. My main thoughts rested on the challenge of developing a forum for original music. The abundance of musical talent in the area should make this task an easy one. However, supply and demand in this rock ´n´ roll cover paradise has kept most venues from hiring bands that perform original music. Long gone are the days of open mic at Bad Boys Beach Bar, and even though there has been an increase in live music venues, it seems we are getting more and more of the same. With perhaps a few exceptions, such as The Public Place, which has been showcasing the band Señor Vitalis, a Jazz fusion band performing a mix of original tunes and Jazz standards, on Wednesday nights.
In order to get a better grasp on the music scene in Playa del Carmen, I turned to one of the most knowledgeable music industry people in Playa – Mr. Renato Lopez.
Renato's music industry resume is extraordinary. He has sold millions of hit records over the years. He was the artistic director and producer for CBS, Columbia Records, RCA VICTOR, and Vice President of Walt Disney Records and Disney Music Publishing for Latin America. He received a medal from the Mexican Encyclopedia of Rock for his outstanding career. And at age 71, he continues to rock out with his band The Jam Session Combo.
"The first time I came to Playa, Fifth Avenue was a dirt road, full of little kids running around without underwear, they were the fishermen's kids. Fifth Avenue stopped at Eighth Street. The rest was like jungle," said Renato, thinking back to when he first fell in love with Playa del Carmen.
When Renato decided to retire, he thought Playa del Carmen was the perfect place to open up a music venue. In 2005 he opened The Jam Session Bar and Music Club on Fifth Avenue and 40th Street.
"There was a couple of clubs, one across the street from the little church here. The other was on Sixth, and Bad Boys on Fourth. I used to go to Bad Boys and jam. A lot of expats were there, they started following me. The good thing was that Bad Boys would close at 9 p.m., and I would open at 9 p.m. So all the people would go to Jam Session afterward. It was far, from 4th to 40th, and it was dark, there were no lights in the street. It was still a dirt road. But we survived, and it became the most popular rock place in Playa," he reminisced.
The music venue closed its doors six and a half years later, when the property was sold. Things changed, and in a short time Playa del Carmen turned into a huge city.
I asked Renato how tourism has defined the music scene here. "This is a tourist place, 99% tourists," he said. "So business wise, the way to attract tourists (into your venue) is by playing covers. The tourists here change every week. They don't know which band is which. They walk on Fifth Avenue and they hear a band that sounds good and they go in. The problem with Playa, if you want to call it a problem, is no one is going to go listen to a band that is not famous, or singing original songs."
"What about the huge community of people that live here?" I asked.
"I would say 80% of the people that live here don't like rock ´n´ roll. The local people do not go to the rock ´n´ roll places. Local people go listen to salsa, cumbia, and other Mexican styles."
Musicians have faced many hurdles over the years. Playa del Carmen is not unique in the artist's battle to be heard.
"During the 70s, disco came out, and what disco did was create studio musicians, the bands didn't exist. Solo singers did, but the bands, there were very few, like KC and The Sunshine Band, but many others did not exist. The clubs started playing recorded music. The DJ era – up to today is a disaster. It is great money-wise, these famous DJs make a lot of money and draw a lot of people, but it is nothing but boom boom boom. I despise it. It destroyed the music industry. Then of course, there is the piracy. The piracy of books, piracy of records, piracy of film. Piracy of everything.
I remember at Disney, for an opening in Bogotá, Colombia, I brought the film reels (to the theater) by hand. I arrived at the hotel, took a shower, and took the limo to the theater where we were going to have the big opening. Disney's President of Film for Latin America, Diego Lerner, was there. I said 'Diego, here are the films. Safe and sound, but I have bad news for you.' 'What?,' he said. 'You want to hear it?,' I replied. 'Yes,' he said. 'Two blocks before I came to the theater, two blocks away, for five dollars, I bought the film on DVD.' His face was like, What?! And that was the beginning. Not the beginning of piracy, piracy has been around forever, but the internet had made it easy. That was probably in 1997 or 98."
I asked Renato what he thought the future of music looked like.
"Live music will be forever. Now, the means to distribute that so that it is not pirated, I don't know, but somehow it needs to be blocked. Because, what happens when you pirate a song? I don't think the average person knows what they are doing when they accept a pirate copy. 'Ya, but the record company charges a lot of money for the record.' NO. The record companies have a wholesale price. They send it to a distributor, the distributor will send it to Walmart, Sanborns, or whatever. They increase the price. They are the ones that are making the money. An album you sell to the distributor is six or five dollars, but ends up costing 20 (in the store). People think it is the record companies. Record companies have to pay the artist, pay the musicians, pay the arranger, pay the producer, pay the author rights, pay the taxes on that five or six dollars. And how about marketing? To market all of that costs a lot of money. I am interested in doing something to get it protected, but it's not very easy."
"What about Playa del Carmen? What do you think the musicians can do here to get their original music heard?," I asked.
"I encourage everyone that lives in Playa, the musicians, to keep doing original music. Maybe you can't really promote it in Playa, but record it here and promote it in the world. Because this is going to continue forever being a tourist place, and the same problem is going to continue. There is no reason why we can't do the recordings here, but get it out (in the world). I think that is the best way. I love all the musicians here, they are really talented. Incredible, all of these guys. I don't want to say names because I might leave someone out. They do a great job, they are very creative, but get it out. Don't think that Playa is going to give you that. Playa is going to give you money to pay the rent and food. You get to live in paradise. And maybe buy a new guitar."
Stay tuned for future articles with Renato Lopez, and if you want to say Hi to the man himself, you can find Renato at Wah Wah Beach Bar performing with The Jam Session Combo on Friday nights from 8 to 11 p.m.
Teena Clipston has spent more than fifteen years immersed in the Canadian music scene, making headlines in Concert Promotion, Event Production, and Artist Management. She now makes her home in Playa del Carmen and is the owner and operator of PDCMUSIC.