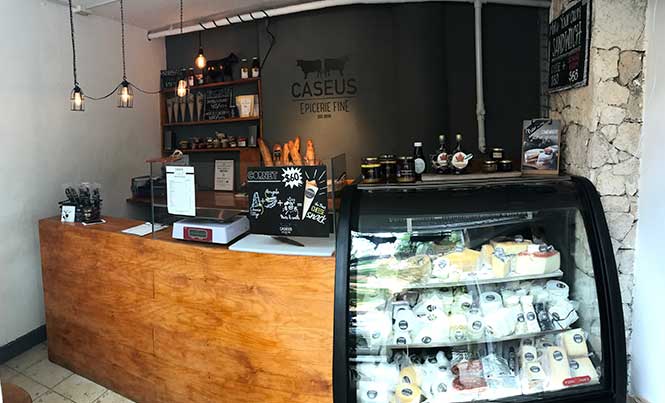 A Mexican-French couple bring a taste of Europe to Playa at CASEUS/Epicierie Fine cheese and wine store
Via Guadalajara, China, France, Spain and Chile, the new kids on the block, Fabiola and Mathieu, ended the twists and turns in Playa, opening their cheese and wine store, CASEUS/Epicerie Fine.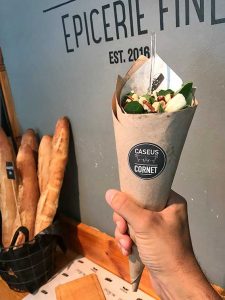 The Playa Times: What was the catalyst to open your business here?
Mathieu: Fabiola loved living in Playa 11 years ago, but eventually moved back to Guadalajara. We met there three years ago, and moved to Playa in 2015. I wanted to develop a new market for my company Finidia, a distributor of French champagne and wines. Upon arrival we found a lack of shops selling good cheese, not enough variety or reasonable prices, so after a year of planning and obtaining our business permits, we opened in September 2016.
Why did you choose Playa?
In Playa there was a real business opportunity or all the unsatisfied cheese lovers living in the Riviera Maya. We have only been open nine months, and the majority of our customers live locally, and are from Argentina, France, Italy, U.S., and Canada. We are only four blocks from La Quinta, and to reach the tourists we created new products, like cheese snacks and sandwiches-to-go. Some of the best restaurants in Playa have chosen us as their cheese supplier, and we are in negotiation with major hotels.
What items does the store offer?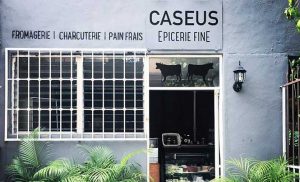 95% of the cheese we stock comes from a unique producer based in Jalisco. It's 100% organic, artisanal, and European-style, meaning our cheeses are tipo brie, Camembert, reblochon, raclette, gruyere and manchego. We have about 25 different cheeses, sold by piece or in grams (450 pesos per kilo). Our cold cuts are imported from Spain: Jamon serrano, lomo, chorizo and salchichon Iberico, and a local French baker makes our bread, daily. A great option is our cheese plates, prepared on demand, depending on the customer's budget and containing their favorite cheeses, cold cuts and sides. Or they can try our cornet (a cheese snack in a paper cone with rocket, cheese, cold cuts, nuts and cranberries), to-go or to eat on our terrace. We also stock gourmet sauces, honey, cacao, vanilla and more. We offer service in three languages, personal attention, free tastings of almost all our products and competitive prices.                                                                                                                                                                  
CASEUS/Epicerie Fine: Avenida 25, between 30th and 32nd Street
Facebook/Instagram/caseusmx Telephone: +52-331-822-6289  contacto@caseus.mx[