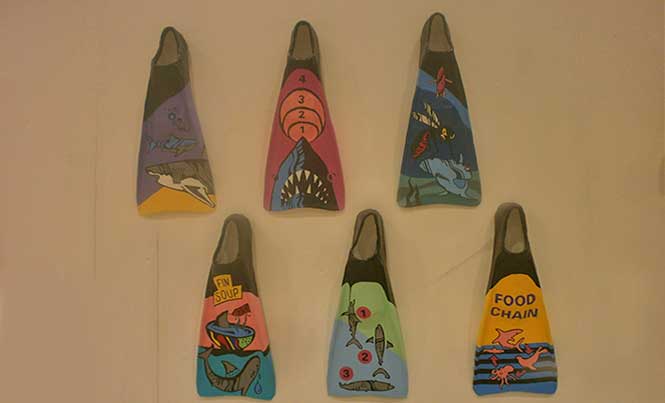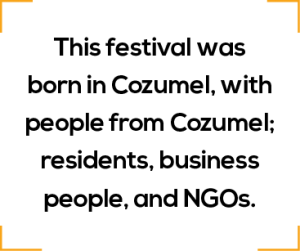 On Sunday, June 25, 2017, Cozumel Scuba Fest closed its fifth edition after six days of non-stop positivity and excellent conferences.
Sylvia Earle, the famous marine biologist, explorer, author, and lecturer brought environmental matters such as conservation to the forefront during this year's festival. This great heroine held a conference with some advice for the future, "Educate the children to respect our ocean".
The spotlight was on sharks this year, learning about them and how to protect them. A sensational live conference, The White Shark in Mexico, was held by Mauricio Hoyos, marine biologist and shark specialist. The white shark in Mexico can be seen in Isla de Guadalupe of the west coast of the Baja California peninsula. That is where Mauricio Hoyos runs his association, Pelagio Kakunja (meaning "protect the open sea"). During the conference Mauricio showed how Jaws misrepresented the great white shark and discussed his project, following the white sharks, with incredible close-up pictures.
Asking for a sanctuary for sharks in Playa del Carmen, Luis Lombardo, from Saving our Sharks, explained the importance of ending the fishing and consumption of sharks in Quintana Roo. He reminded us that the famous cazon fish does not exist anymore and we are now consuming newborn baby sharks. Saving our Sharks is currently studying the bull sharks which come to Playa del Carmen every year between November and January.
Last September, a steel sculpture named ¨Zoe¨ was placed underwater in Cozumel. Inspired by the ladder-like structure of  DNA, the sculpture was the theme of the presentation by Colleen Flanigan, ¨Living Sea Sculpture: A Story of Coral Regeneration¨. You can see it now by snorkeling or diving from the shore in the shallow water of the Underwater Museum of the Golden Diver in Villa Blanca.
To close the Cozumel Scuba Fest, a tribute to Jacques Cousteau with the movie, The Odyssey, based on the non-fiction book Capitaine de La Calypso by Albert Falco and Yves Paccalet.
The Cozumel Scuba Fest is gaining recognition as the most important dive festival in the Americas.
For more information visit: