Art & Culture
The 170th Anniversary of the Caste War
The history of the state of Quintana Roo is strongly tied to the conflict that took place here over a century and a half ago.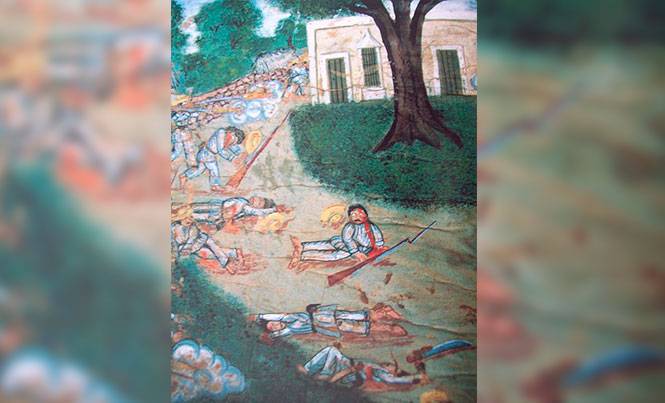 To know the history of the Caste War means to also know the history of Quintana Roo. This state has opened its doors to Mexicans from all over the country and foreigners from so many countries. On Sunday, July 30, the anniversary of the Caste War (also known as the Maya Social War) was celebrated. The event was held in Tihosuco, a municipality of Felipe Carrillo Puerto. There was a solemn session of the state congress, at which governor Carlos Joaquín González was present. The event looked back on historical events that occurred 170 years ago, in the year 1847 during the long pilgrimage of war that lasted more than 50 years. They spoke of the Maya leaders and heroes of the Yucatan Peninsula who fought with great courage against the oppression and false promises of Mexicans, ecclesiastics and great Spanish landowners. Among those recognized with the Maya Indigenous Medal of Merit were "Cecilio Chi" (Maya hero), and Crescencio Pat Cauich, a descendant of the great Maya warlord Jacinto Pat. In addition, the System of Charges of the Mayan Sanctuaries of Central Quintana Roo was also recognized as an intangible cultural patrimony of the state. This system of charges is installed through a permanent guard of the sanctuaries located in Tixcacal Guardia, Felipe Carrillo Puerto, and Tulum, among others. It responds to a military organization, derived precisely from the nineteenth century during the war. In Quintana Roo, the commoners among the Maya took refuge in the jungle. At that time, they took control of these lands, their milpas, their lives, their beliefs, their culture and their freedom. Through this was born the Maya-Catholic cult of the Talking Cross, which was guarded in the sanctuary by a system of guards that continues today. This is the reason it has been distinguished with the appointment of patrimony.
To learn more, you must travel through the towns of Quintana Roo and its Maya Zone. For more information on the Caste War, I recommend reading Nelson Reed's book: "The Yucatán Caste War".