Cancun & Puerto Morelos
Whale Sharks Tours from Isla Mujeres
A short ferry ride from Cancun, the island is a comparable alternative to Holbox for whale shark tours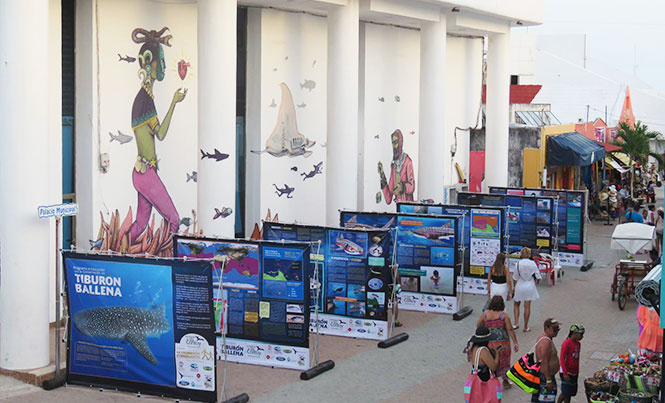 As you probably know by now, the annual whale shark season put Holbox island in a serious predicament. Some public services collapsed, water supply included, so they have had to close access to the island until this gets fixed. They will also limit the tourist occupation, probably all summer long. But that doesn't mean our chances to see these beautiful visitors (not you, the whale sharks) are over.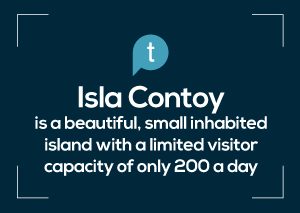 In January, one specimen was seen in Cancun, about 100 yards away from the coast, which is extremely rare. It was a completely free experience only a few paddle boarders had the luck to witness up close, and it's not likely to happen again. Even though Holbox gets all the attention, lots of them can be spotted around Isla Contoy, due to its plankton concentration, and the best way to get there is to depart from Isla Mujeres.
Isla Contoy is a beautiful, small, inhabited island with a limited visitor capacity of only 200 a day. On my recent visit to Isla Mujeres (see The Playa Times past edition's visit to Tortugranja), I saw many tours and options to swim with the whale sharks, from small boats to luxury catamarans. Some offer the full Isla Contoy trip that is totally worth it, in my opinion. The best is John Vater's Ceviche Tours. After the Holbox incident, a trip departing from Isla Mujeres stands as the best option to experience this adventure. You can meet the shark and stay on the island or go back to Cancun and watch the Mayweather-McGregor fight at your favorite bar the very same day. (That night I'll be in McCarthy's pub, if you need me).
Isla Mujeres has a whale shark festival every year in July. 2017 was no exception; there was live music, art exhibitions, and everything you need to know about the biggest fish in the world, courtesy of Amigos de Isla Contoy. They know better than anyone about Isla Contoy, as they have been working for its conservation for over 20 years. Contact them if you want to know more: 998 884 7483 or islacontoy@live.com.mx
@cevichetours / cevichetours.com
whalesharkfest.com
islacontoy.org