Entertainment
Nehuen Pacheco Kortooms
Meet the metal musician and member of Jet Jaguar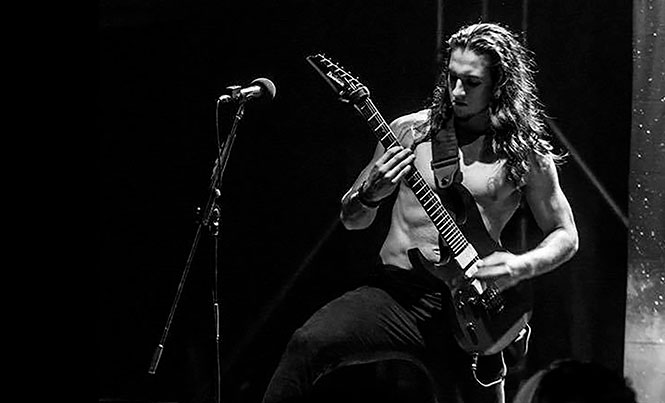 Full name
Nehuen Pacheco Kortooms
Where are you from?
Mexico City.
How long have you been living in Playa del Carmen?
More than 10 years.
Why did you move to Playa del Carmen?
Because a lot of my family and friends live here and I love the beach; Playa is a paradise full of opportunities.
What do you do for a living?
I'm a musician; I play the guitar in the Mexican metal band, Jet Jaguar.
Many dreams can be fulfilled here."

Nehuen Pacheco Kortooms
What makes you proud to be Mexican?
Everything, because it´s a country that has it all! For me, actually, it´s the best country in the world. There´s a lot of culture and diversity, so I am grateful to have developed my musical talent here. Regardless of the genre I play, I have been able to travel around the world doing what I love most, and I have always received a lot of support. I feel really lucky!
What would you like the rest of the world to know about Mexico?
That not everything is about violence, insecurity and corruption, that many dreams can be fulfilled here. Also, you will find very kind people, always ready to lift and improve this beautiful country. In Mexico, there´s room for everyone and for those who visit us, we always welcome you with open arms!