Cancun & Puerto Morelos
The Charm of Puerto Morelos
A look at this small seaside village which has one of the finest stretches of beach on the Riviera Maya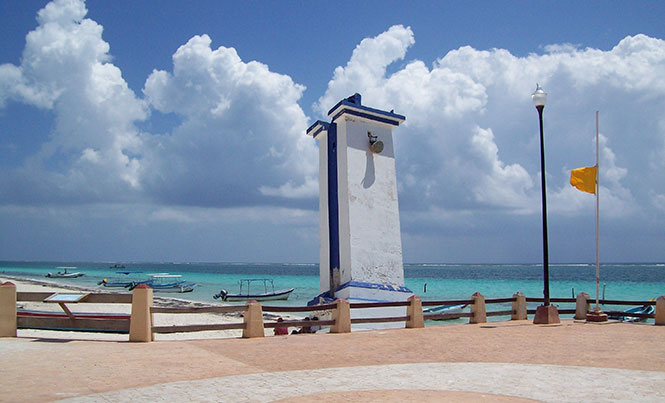 On my first trip to Puerto Morelos, I was quite surprised. After becoming accustomed to the movement and density of Playa, I found what appeared to be a version of Playa del Carmen if it had remained small. This is the charm of Puerto Morelos, a seaside village that has resisted the commercialization to which its neighbors to the north and south have succumbed.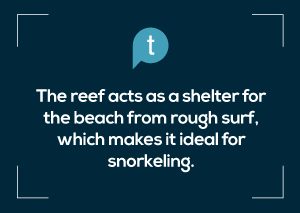 Getting here is easy, just take the colectivo which runs from downtown Playa to Cancun, and the driver will drop you off on the highway after thirty-five minutes. Make sure to tell him where you're going when you get on board. After that, you can take a taxi down the main road that leads to town. If you do choose to walk, you can take in the sights of the mangroves along the way.
At the road's end, you will find yourself in the center of town, with the zocalo (town square) and church in proximity. At both ends of the main beach are smaller, more private beach areas that are used by beach clubs, private properties, and vacation rentals.
The Mesoamerican Reef is located 500 m off the shore. The reef acts as a shelter for the beach from rough surf, which makes it ideal for snorkeling. Once you get out there with your mask, you'll see a variety of tropical fish, corals, and perhaps a sea turtle. The reef, along with the mangroves, has been declared an ecological reserve.
Part of the reason the town has maintained its small-town charm is that the lot sizes in Puerto Morelos are small with strict building codes enforced. Locals want to keep development to a minimum, and I don't blame them. During a recent visit, I was told that there was talk of putting in a Fifth Avenue to boost tourism, emulating Playa's popular street. I can't image a worse idea that would destroy what is there now. Although the main source of profit here lies in tourism, the small hotels, and locally owned restaurants keep Puerto Morelos quaint, charming, and tranquil.