People
David Campos
Meet the owner of the Yoga Company and Bio Organicos restaurant and store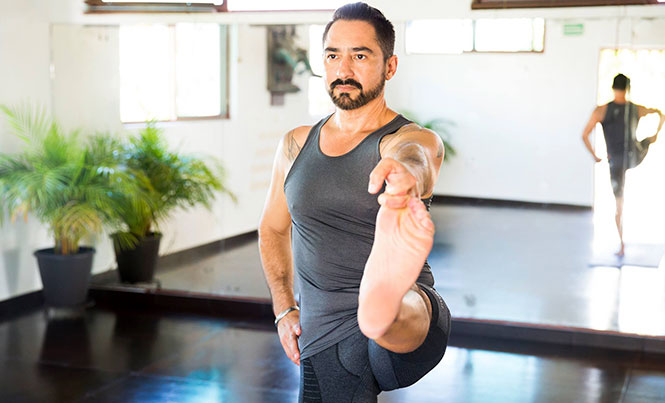 Where are you from?
Merida, Yucatan
How long have you lived in Playa del Carmen?
I moved here in February 1988. I was finishing college as a Civil Engineer and was offered a job in Playa del Carmen.
Why did you move to Playa del Carmen?
My job for many years was as a builder with projects in Playa del Carmen, Puerto Morelos, and Cancun.
What do you do for work?
I am a builder (engineer) by trade, however I was always conscious of my health and body. I started practicing yoga in 2000 and then in 2007 I took my first yoga teacher training to become a certified yoga instructor (200 hours). In 2008 I opened the yoga studio that I still have today, which was registered to provide teacher training courses with Yoga Alliance.  
The studio is now called Yoga Company, a place where I share the knowledge I have learned over the years. I teach students how to live a healthy and productive life, not only on their yoga mats but also with healthy nutrition through the semi-vegan concept of my restaurant, Bio-Organicos (Calle 26 between Fifth and Tenth Avenue). The menu offers dishes that are designed to provide nutrients to the body without sacrificing taste; we use many spices that come directly from the Maya community of Merida. In the Bio-Organicos store you can find many of the products we use in the restaurant.
Overall I would like to create awareness about the best way to eat and live in order to have a productive and healthy life, irrelevant of economic status or flexibility. Very soon I will turn 55 years old. For some reason, I feel 25! Maybe this is due to the positive attitude I have, maybe it's yoga, the way I eat, or a combination of all of these.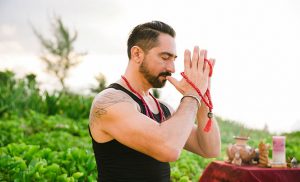 Very soon I will turn 55 years old. For some reason, I feel 25!"

David Campos
What makes you proud to be Mexican?
What makes me proud to be Mexican is the people, their warmth and quality.
What would you like the rest of the world to know about Mexico?
I would like people to know that Mexico is the perfect place to be in contact with nature, there are so many beautiful places to visit. The gastronomy is very varied with many different flavors depending on the state and city you visit.
Sara Jones
Spa, Wellness & Lifestyle Expert, Spa Consultant and Founder of Spa & Wellness MexiCaribe magazine