Editorial
Septihambre: Low Season Hits the Mexican Caribbean
Welcome to septihambre. What is septihambre you ask? Well, it´s a play on the words – septiembre (September) and hambre (hungry).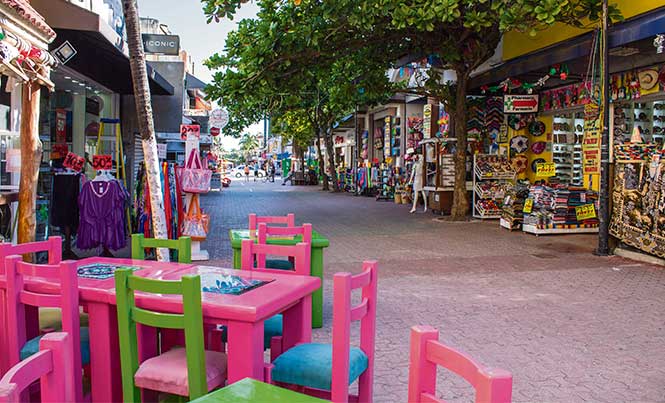 Welcome to septihambre. What is septihambre you ask? Well, it´s a play on the words – septiembre (September) and hambre (hungry). The word is used to describe the month of September in the Mexican Caribbean as tourism drops to its lowest for the year and so does the money coming in. To give you an idea of how low it drops, I reviewed the hotel occupancy from 2016 that the Riviera Maya Board of Tourism tracks monthly.  September had almost 50% lower occupancy rates than in March when occupancy was the highest in 2016. That is a significant drop, and while these numbers do not account for tourists who rent condos and homes in the region, it can still provide us with a view of tourism in the region.
Fewer tourists mean less money is flowing into the local economy, impacting businesses and employees. Many businesses will offer discounts to try to entice locals to visit, and others take advantage of the low season to remodel or even go on vacation. For many who work in the service industry, it can be a very difficult time financially. Low season is its lowest in September, but things don't start picking up until late November. The people who have lived in the region for a few years know to expect the drop in income and have (hopefully) planned by saving as much as they can during the high season. Others who are new to the area may be dealing with the harsh reality of a significant drop in tips or even joblessness when their contracts are not renewed.
In this edition, we have a few articles for you about low season, like an interview with a service employee and how she plans for the lower income. We also give you a few suggestions on things to do during September, including helping out with the International Coastal Cleanup in Playa del Carmen. If you're in the Cancun area, Andrés has some suggestions for free fun in the city including checking out a ball game or hitting the outdoor gym. In TPT Foodies, Catherine gives you some suggestions for cheap eats in Playa, and she introduces you to a few you may have never heard of.
Finally, please be sure to check out Crystal Mitchell´s article, Donations for Earthquake Victims in Oaxaca. A huge thank you to the Xuuxne music program and Sonrisas Contagiosas for organizing donations for the people of San Jose el Paraiso, Oaxaca.
If you're here on vacation, we hope you are enjoying the quieter beaches and slower pace! And while you're ordering that margarita while sitting in the nearly empty beach bar, consider tipping your bartender a few more pesos to help them through septihambre!