Art & Culture
Discovering Art and Culture in the Riviera Maya
There is no reason to be bored while living in Playa del Carmen because the city and the surrounding areas offer many rich treasures to be explored and enjoyed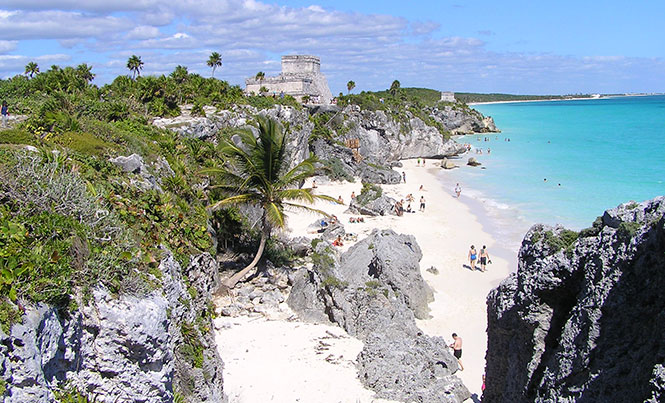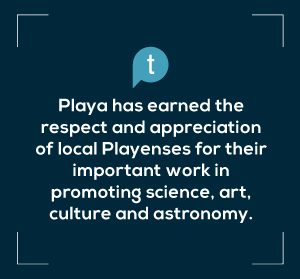 Every once in awhile you might hear someone say that there is nothing to do in Playa del Carmen. Nothing could be further from the truth! There is always something to do here and many places to visit. We have music, painting, literature, cinema and our well-known nightlife where we can listen to jazz, reggae and much more. In Cancun and in some nearby hotels, there are artists and shows that are at an international level.
There is a place in Playa that has earned the respect and appreciation of local Playenses for their important work in promoting science, art, culture and also astronomy. It is the Sayab Planetarium, which hosts lectures with internationally recognized scientists, speaking about science, cinema, and environmental and social issues. Another place is Parque La Ceiba, which has activities for young and old. This includes yoga, art, and their Friday night cinema series, which has built up an important audience of fans. They screen feature films, documentaries and shorts from Mexico and beyond.
Other places worth visiting include El Hongo, El Caracol Marino and El Jardín for a mix of art culture, entertainment, and gastronomy.
Every afternoon on 16th Street between Fifth and Tenth Avenue, there is an exhibition by the group Arte en Playa. Their pictorial and photographic work is of good quality and for various tastes. Every Thursday afternoon, Caminarte artists display their work on the famous Fifth Avenue.
In addition to the beach, there are other places nearby like the Mayan Museum in Cancun, the Museum of Cozumel Island and its archeological zone, and the planetariums of both cities. There is also the beautiful archeological zone of Xel Ha.
To the south of Quintana Roo, in Felipe Carrillo Puerto, you will find the Maya Museum, Santa Cruz. There you can visit and admire the murals and paintings in the House of Culture, and see what was once the Mayan-Catholic Church, which today only has a Catholic ritual. In Bacalar, you can enjoy its beautiful lagoon and visit the fort which centuries ago protected the population and its surroundings from pirates!
Further south in the capital city of Chetumal you will find architecture from the time period of the great Governor Rafael Melgar.
In Tihosuco, near Valladolid, it is essential to visit the Museum of the War of Castes.
Quintana Roo is full of art, culture, and history, so get out there and get to know our beautiful state!