Organizations
Donations for Earthquake Victims in Oaxaca
A local figure from Xuuxnë music program here in Playa del Carmen is organising a weekly donation run directly to towns affected by the earthquake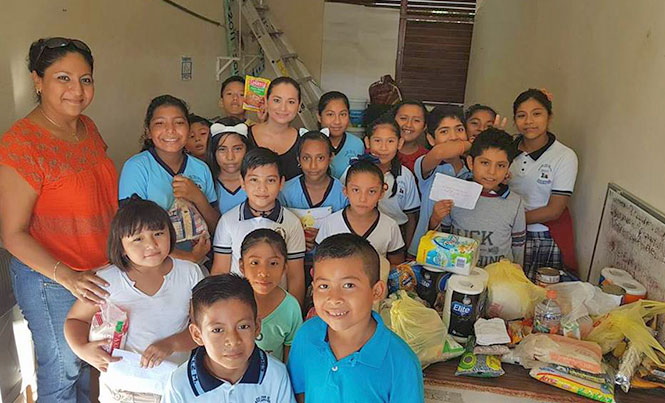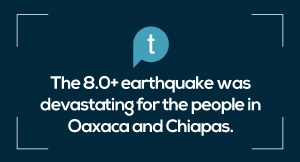 Recently the planet has been calling us out with natural disasters in many parts of the world. It is hard to know what news to turn to between fires in Canada, floods in Texas, hurricanes in the Atlantic and Caribbean and the latest earthquake that rocked Oaxaca and was even felt here in Playa del Carmen by some.
The 8.0+ earthquake was devastating for the people in Oaxaca and Chiapas. People from all over Mexico are coming together to help the victims, but there are some things you should know before donating.
Many drop-off centers are from reputable organizations, but it is still important to ask where are the donations going to and how are they getting there. Why? Because many of the donations are going to the cities of Ixtepec and Juchitan de Zaragoza where they are sadly  not being distributed to the victims that need it.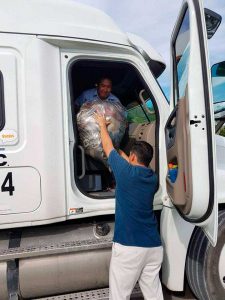 Xuuxnë music program here in Playa del Carmen, with the support of Sonrisas Contagiosas, a local support program for charities, is working directly with the families in San Jose El Paraiso, six hours from Ixtepec. The director of Xuuxnë, Marcz Reyna, is from this town and is in direct contact with his family. The houses there do not just have misplaced walls, but houses crumbled to rubble with the roofs on the ground. The families are still sleeping outside a week later, not only because they have nowhere to go but because there have been almost 1500 aftershocks of up to a magnitude of 4.0 and they have not been able to get adequate sleep, if any.
The donations collected by Xuuxne and Sonrisas, including clothes, supplies, drawings and letters from local school children (Primaria Ricardo Lopez Mendez and Secundaria Gabriel Garcia Marquez) are being delivered by tractor trailer driven by Jesus Cruz Hernandez, Marcz's cousin. He will drive to Ixtepec where other family members will be taking it upon themselves to deliver to San Jose El Paraiso and their neighboring communities.  Jesus has a weekly route from Cancun to Oaxaca and will be delivering there personally from the donations collected here in the Riviera Maya. The delivery will be documented on Facebook via Facebook/xuuxneoficial and Facebook/ContagiousSmiles