Foodies
Vegan and Vegetarian Restaurants in Playa
A round-up of some of Playa's options for healthy meat-free dining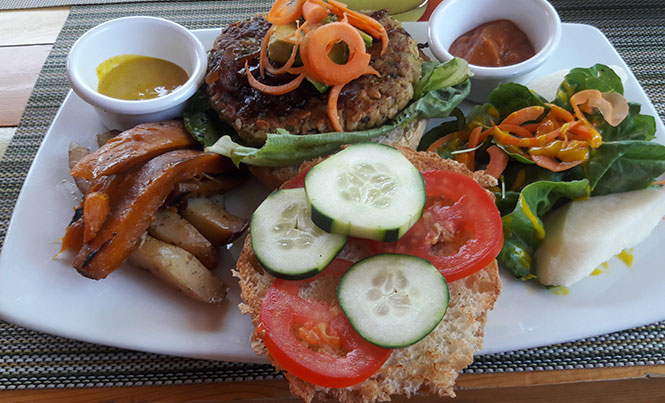 In Playa del Carmen there are many good quality options for vegan and vegetarians. Here's a look at a few of them
CLOROFILA
This restaurant has nursery gardens in Tulum, Q. Roo and in Morelos state. They produce homemade soy sauce, ketchup, mayonnaise, mustard, and fresh homemade bread. They use biodegradable disposable packaging and don't serve fried food. Their coffee is a blend from Chiapas, Oaxaca and Veracruz.
BIO-ORGANICS  
Here you will find organic superfoods like quinoa, maaca, hemp, and spirulina. They also serve authentic Maya cuisine like their famous tostadas de sikilpak, papadzules and chaya eggs. Customers love their smoothies, green choice bowl, amaranth hot cakes and gluten-free pancakes. For dessert they have vegan brownies, vegan ice cream, and coconut cream with chía.
THE PITTED DATE
It is famous for the more than 30 exquisite  desserts they offer and their fresh almond milk.  Enjoy the burritos, omelettes and bomblettes. Breakfasts are served all day. They have attractive options that are raw/gluten free and enriched with superfoods.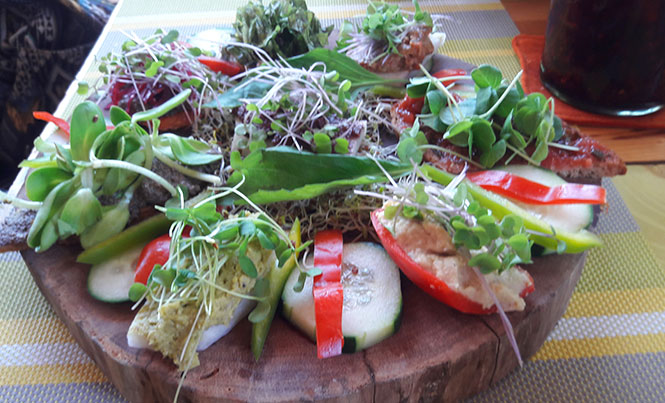 MARVIN´S  BURGERS
The specialty of this restaurant is the vegan hamburger with combinations like fried seitan, jackfruits in BBQ sauce, queseño sauce, quechipo sauce, chorizoya, caramelized hibiscus, spinach, or onions. It is easy to get to this place via Fifth Avenue heading north and crossing the CTM.
LA SENDA VEGANA  
They have a great variety of drinks, smoothies and desserts. You can even buy a whole cake. Delight yourself with their fruit breakfasts until 1 pm, or special breakfasts with crepes, chilaquiles, vegadillas and muffins. They also have salads, vegetables, hamburgers, tacos, and tortas. Most customers like to order the lentil burgers, the Aztec pudding, the banana muffin and the green juice.
COMET 984, 50s diner
This is a nicely decorated fast-food vegan restaurant  with a great variety of burgers like the famous Comet, all prepared with fresh bread daily. Other options are the cheesy dogs, original hot dogs, corn dogs, nachos with bacon, melted cheddar and onion and the gluten-free-me sandwich. Try the peanut butter milkshake or their delicious ice cream. And you can enjoy the music of the 50s!  
FRESCO HÁBITO
Located on Calle 1 and Constituyentes, with this warm weather in Playa del Carmen customers love their smoothies with milk or coconut water, and fresh juices. Enjoy the great variety of gluten-free toasts with fruit, or with avocado and hemp seeds. It is a meeting point after yoga sessions and the gym.