Entertainment
October Overload
Autumn is here and with it, a host of events for the LGBT community of Playa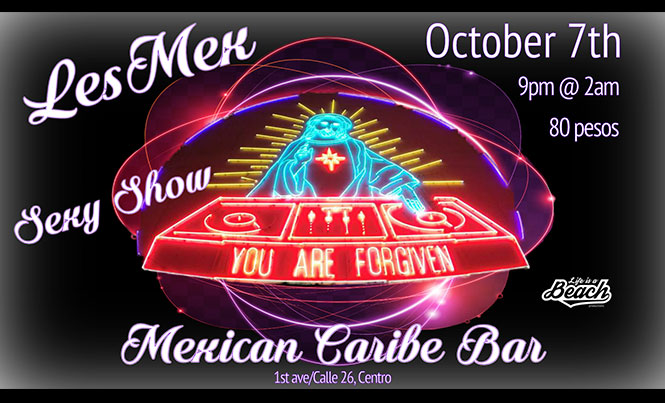 Septihambre is finally over, so let's see what Playa del Carmen has on the menu for the next few months on the LGBT scene.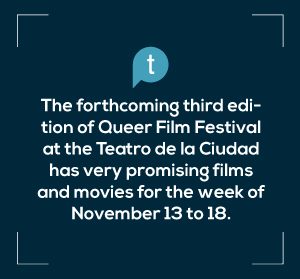 As some of you might know, Mimosa Canteen & Bar was a promising gay bar that didn't succeed and shut its doors while I was traveling to Montreal for Canada Pride. Sad news for our LGBT market as none of the gay bars ever really make it here. On the other hand, we are lucky to have a good variety of events. Pass the word around, I would like every member of the LGBT community to attend at least one of these next soirées.
The one and only lesbian event LesMex by Life is a Beach Productions is back after a month off on Saturday, October 7 from 9 pm to 2 am. Ladies, this will be a tribute to our late, great underground clubs in Playa, not to mention clubs like Santanera or Dolores. We will be bringing back great memories and making unforgettable ones at Mexican Caribe Bar (downtown on First Avenue and Calle 26) in a 100% friendly environment. Make sure you get there early to enjoy Karly's special performance!
Talking of friendly environments, Absolute Love by Friendly started Tuesday, September 12 and is held every week at the restaurant La Piola (38th Street & Avenida Andrés Quintana Roo). Their slogan? 'We Create a Better Tomorrow, Tonight.' Daring!
Halloween and Día de Los Muertos are also coming soon! You can count on a new collaboration of Life is a Beach Productions and Friendly with a 'Walking Dead' theme this year. More details will be shared on their respective Facebook Pages for their up-and-coming event and also on the well-known What's On section of The Playa Times.
The forthcoming third edition of Queer Film Festival at the Teatro de la Ciudad has very promising films and movies for the week of November 13 to 18. Great news: all the movies will be with English subtitles when in another language and English movies will have Spanish subtitles this year. Please visit their website at http://playapride.com.mx/queer-film-festival-gay-playa-del-carmen-es for more information and the synopsis of the movies (coming soon in English).
I want to take the time to thank my readers and I'm reaching out to you for any project, art, music, event or anything else that you want our diversified community to know about. Contact me directly and let the magic happen!