Foodies
Mi Ranchito Playero
Playa has a new restaurant/food truck park with international food choices and a family-friendly atmosphere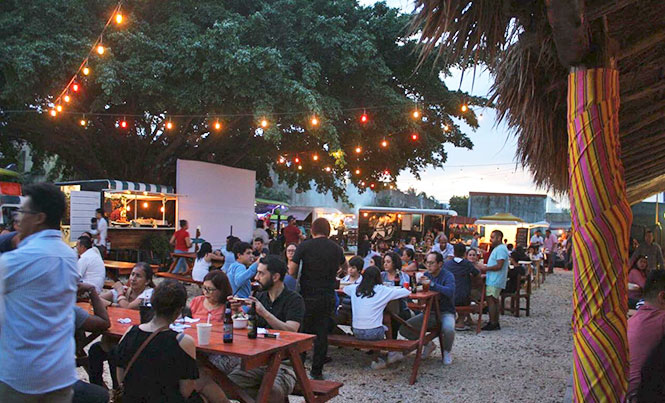 A few weeks ago, an inauguration was held for a new place to eat and have a good time, with a nice family atmosphere. It's called Mi Ranchito Playero and it has a bar and restaurant serving Mexican food, along with several TV screens for sporting events and an area for kids. You will find 11 food trucks that will delight you with a variety of food including hamburgers, sandwiches, popcorn, bagels, sushi, tacos made from stews, German sausages, Mexican food, Middle Eastern food and barbecue meat tacos. For dessert they serve rich ice cream which is 100% handcrafted.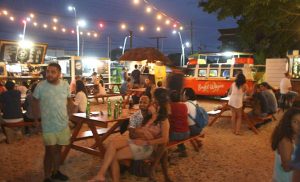 Felix Ramirez, one of the partners of Mi Ranchito Playero, says that his idea was to offer a different concept in Playa that makes you feel like you are outside of the city, in the company of your family and friends.
On weekends they have live music, while Sundays are more family oriented with face painting, a live violinist and activities for children.
The restaurant is open from 2.00 pm to 12.00 am and the food trucks operate from 5.00 pm to 12.00 am. It is located on the highway at the corner of Fifth Street South, almost in front of Chedraui.
Facebook: Mi Ranchito Playero
Instagram: @miranchitoplayero
Tel: (984) 163 62 87