Discover Mexico
Featured
People of Playa: Marcz Reyna
Meet Oaxaqueño Marcz Reyna, healing local children through music with his Xuuxnë project based at Playa's La Ceiba park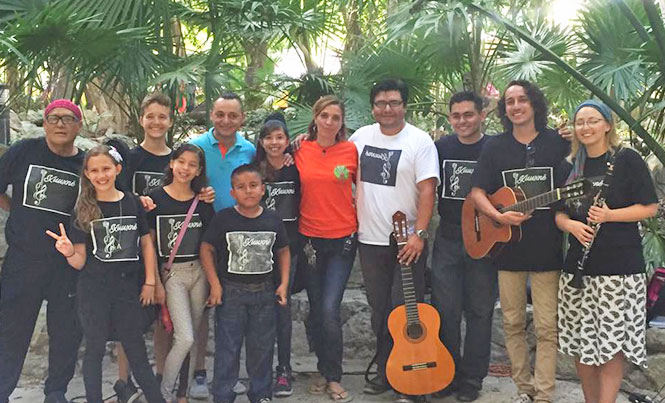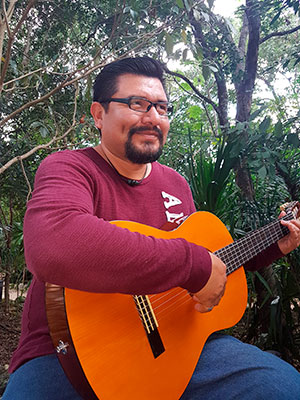 When Marcz Reyna found himself in Playa del Carmen two days before Semana Santa in 2016, the seeds of his musical dream began to take root. In September of 2016, he began a music program called Xuuxnë ('music that heals' in Mixe) designed to bring music to the children of Playa del Carmen. We spoke with him about how this program came to be.
The Playa Times: How did you find yourself in Playa del Carmen?
Marcz: The first time I arrived in Playa we were presenting the Oaxaqueña culture nationally through music. I decided to stay in Playa because I noticed the big difference between those who have money and those who do not. It doesn't matter if a child is very talented, if their family does not have money, they cannot nurture their talent when it comes to music. At that moment, I decided I would do something to help them have the opportunity and that is how Xuuxnë was born here in Playa.
Where are you originally from?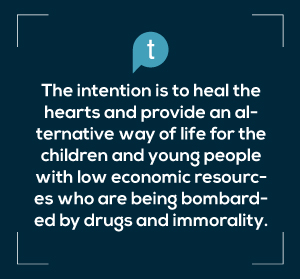 I am originally from the Isthmus of Tehuantepec, Oaxaca.
How did you find music 
to fill and become the focus of your life?
There was always music around me. Since childhood it has been my refuge and a tool for my learning. The music became my way of life, and it has always been the easiest way to express myself.
What is your intention with the Xuuxnë project? What inspired you?
The intention is to provide an alternative way of life for children and young people with low economic resources who are being bombarded by drugs and immorality. God inspired me through a child who was working with me in the coffee plantations of the Sierra Mixe in Oaxaca … already 20 years ago!
Does Playa del Carmen inspire you to continue with your project or would you like to continue this topic in other parts of the world?
Of course! Who is not inspired by Playa? And, to be honest, I also intend to continue with my project in other places.
What do you want our readers to know about Mexico?
My country is unforgettable, especially if you visit its non-touristic places and live with its musicians.
Follow Marcz and his journey on the following Facebook Fan pages: Facebook/Xuuxneoficial for the music program and Facebook/XuuxneComunidad for his charity projects. Inquire about sponsoring students for this program.