Cancun & Puerto Morelos
Cancun Is for Lovers!
Looking no further for ideas on how to spend Valentine's Day or just treat your loved one in Cancun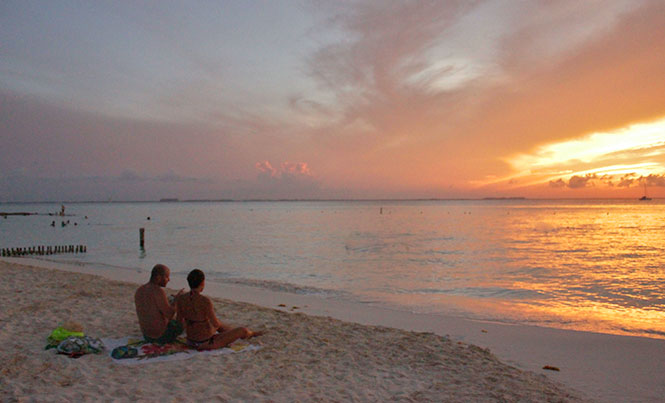 Love is love and it comes in many forms. Cancun has options for all the different expressions of romanticism and affection. A quiet candlelit dinner is not everyone's cup of tea, though. Some prefer more adventurous activities like art or good old sexy-time fun. I have to confess, I like all of those options so I'm at the right spot for Valentine's. But before I give you some recommendations, kudos to the municipality that will be organizing a free massive wedding for 250 couples on Valentine's Day.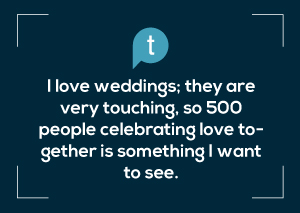 This event is aimed at helping citizens that can't afford a wedding. It has been done before, but this is the first year it will include same-sex couples, which is a great step in the public life of our state. I'm almost 30 and I'm not even close to getting married, but I love weddings, they are very touching. 500 people celebrating love together is something I want to see.
For those looking for an entire day of fun, Isla Mujeres has it all. Just rent a golf cart and start the day swimming and snorkeling in the Garrafon Park and the Sub-Aquatic Museum of Art. Later, visit the turtle farm and enjoy the amazing view from the Punta Sur sculpture garden. Finish the day at Playa Norte with a sunset you will remember for the rest of your life.
What is there to eat? Everything, but there is one place you HAVE to visit. I'm talking about Javi's, which serves outstanding seafood.
For those who want to stay in town and just have a little getaway, Temptation Cancun Resort is the most ambitious project of its kind in the state. Playground for Adults recently opened there, all-inclusive and beautiful, designed by Karim Rashid hotel. It offers a completely new open-minded experience in Cancun, aimed at firing up the passions.
The activities, shows and facilities are carefully designed to enhance the experience.  Topless is optional, rooms are avant-garde and the rates are fair for the amount of fun included.
I also recommend a classic boat trip along Cancun Bay or an Aquaworld speed boat for two on Nichupte Lagoon. Make sure to book in advance to get promos and discounts.