Foodies
Dinner, Dancing and Entertainment at Skylights Restaurant
Skylights restaurant, located in the Platinum Yucatan Princess five-diamond hotel, is one of the most interesting local options for a romantic ocean-view meal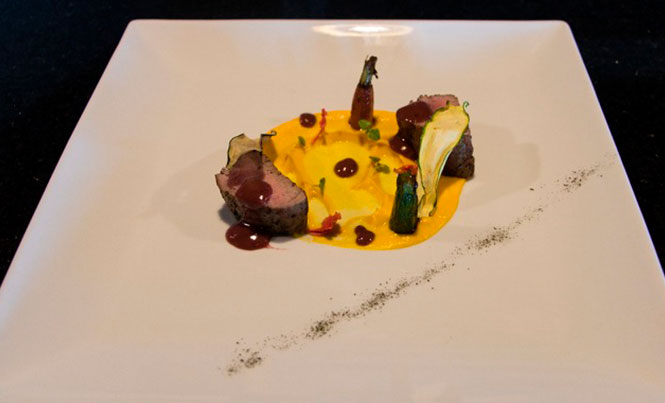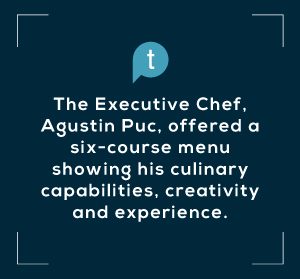 This Valentine's Day, Skylights displayed a great sense of commitment with its gastronomy and service, making it perfect for a couples dinner on February 14. The restaurant is open for guests as an extra a la carte option, as well as for locals eager to have a new experience at a local hotel. There is also the possibility of drinks at the bar before the dinner reservation.
The Executive Chef, Agustin Puc, offered a six-course menu showing his culinary capabilities, creativity and experience. Every course was filled with textures and flavors, including high-quality ingredients such as fresh oysters with lime, beef fillet and duck magret in a beet soup.
Each couple was offered wine or champagne to pair with their dinner, giving them the chance to choose their favorite or try a new one from a long list. The last course was an exquisite white and dark chocolate surprise.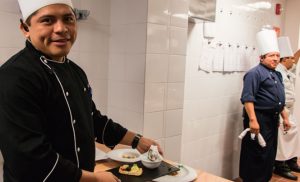 Afterwards, a live music show took place at the plaza of the hotel, which could be watched from the Skylights terrace, or clients could join the party down at the plaza. The night ended with a burlesque show performed by the animation team of the hotel, which got people dancing and led them to the hotel's disco.
Skylights, as an option inside a hotel, offers special prices for all-inclusive stays at the hotel. You will find more information about this restaurant, its gastronomic events  and bookings at www.booknfeel.com. Visit the website to stay updated to learn about the next dinner events with guest chefs that this restaurant and its great team will offer
Dania González
Book & Feel – Restaurant Bookings Made Easy
Mail: dania@booknfeel.com
9841342913