Foodies
Dry Noodles with Three Chiles Recipe
This is a quick meal containing traditional Mexican ingredients that can be enjoyed hot or cold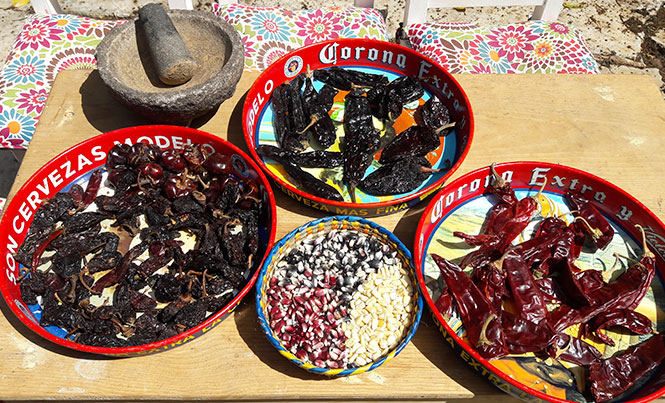 Sometimes we just don´t have the time or energy to cook every day from scratch. My granny loved to prepare food that could be eaten hot or cold, so you always had some delicious, homemade food. The following recipe, Fideos secos a los tres chiles, is a classic in any Mexican house, because it can be eaten at any moment – as a midnight snack or while watching a movie. Let´s do this!
Ingredients
Enough pork lard or vegetable oil to fry
200 grams fideos (dry soup, you find it at the pasta section)
5 medium tomatoes
¼ small onion
1 medium garlic clove
2  mulato chiles
2 guajillo chiles
2 ancho chiles  
2 cups of chicken broth (or 2 chicken bouillon spoons or cubes)
To serve, we need fresh cream or sour cream, cotija cheese and avocado.
Preparation
Remove seeds from all the chiles and soak them in hot water for 15 minutes, until they soften). Once the chiles are soft, blend them with the tomatoes, onion, garlic, chicken broth or bouillon and reserve.
Fry the fideos in a good amount of lard or oil until they look slightly brown, then add the sauce you just blended and mix well. Once it boils, reduce the flame to low, partially cover the pot, and let it simmer for about 20 minutes, until all the liquid is evaporated. Serve it topped with cream, cotija cheese and avocado. Enjoy! Any questions, please let me know at riverakitchentulum@ gmail.com