Animal Welfare
Celebrating Women in the Community: Laura Raikes, Founder of Coco's Animal Welfare
In this tale of two kitties, meet the founder of Coco's Animal Welfare celebrating its ninth anniversary this month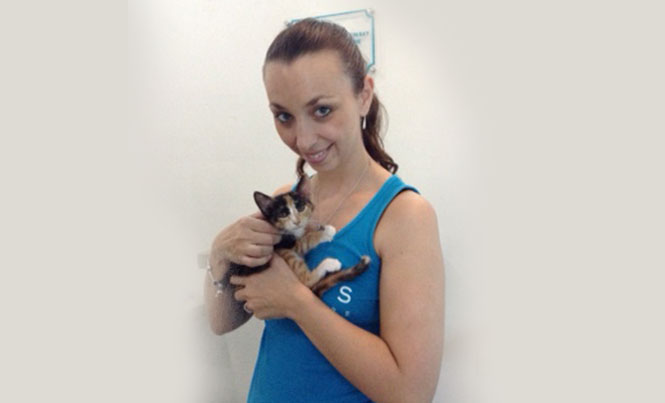 Laura Raikes from Wales, first stepped foot on Mexican soil in 2001 when she was 16-years-old. It was a hard-earned family holiday in Playa and her first time on a plane. She fell in love with Mexico – it's people, sunshine, music, culture. So she decided to come back a year later with her mother. On the last night of their vacation, she felt as if she belonged in Mexico. Although she was in the middle of her college studies back home, she asked if the hotel had any suitable vacancies. They did.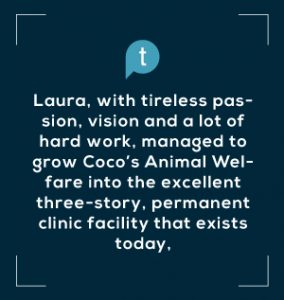 She returned to Wales for a brief goodbye to her family and friends and came back to Mexico armed with her worldly savings of £250, and the gift of new trainers and a transistor radio from her dad. He said she'd be doing a lot of walking and needed to stay in touch with what was happening elsewhere via the BBC World News.
Triggered by the tragic accidental death of her pet cat Coco, and the rescue of a kitten (named Rambo) in the jungle only a week later, Laura's plan to help the cats of Playa was soon born.
She started volunteering at a local animal shelter and gradually her home became a refuge for rescued cats. Laura managed to persuade seven Playa vets to give two free surgeries a week towards her mission of preventing the birth of unwanted cats and dogs, as well as to raise awareness of adequate guardianship of cats and dogs.
From these humble beginnings, and with tireless passion, vision and a lot of hard work, Laura managed to grow Coco's Animal Welfare into the excellent three-story, permanent clinic facility that exists today. Now it is celebrating its ninth anniversary on Saturday March 24 with a cocktail party, live music and DJ at the Fiesta Inn, located on Tenth Avenue at 8pm. Tickets cost 250 pesos at the door and include two free cocktails!
Coco's have so far neutered and spayed over 28,000 animals. Laura has benefitted from a gift of land from an anonymous donor, the support of IFAW (International Fund for Animal Welfare), and The Dogs Trust in the UK. She has an amazing team of people who work for or give their time voluntarily to the clinic.
Laura told me "As a woman – of this day and age – it is great to run such an organization. It is empowering and shows that women can succeed".