Cancun & Puerto Morelos
Experience Mexican Soccer By Attending a Team Atlante FC Game in Cancun
Have a fun night out and experience soccer Mexican-style at the Andres Quintana Roo Stadium in Cancun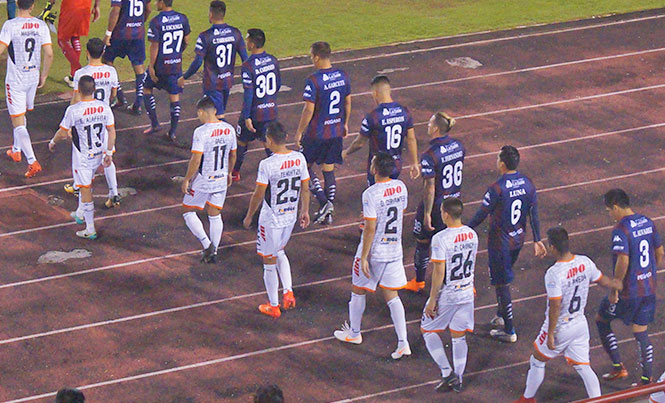 Are you looking for something different? How about traveling up to Cancun to watch former Mexican soccer champions Atlante FC?
I recently saw the Iron Colts play at home against Alebrijes de Oaxaca and had a thoroughly enjoyable evening, and for somebody not used to watching games in Mexico, a unique experience to say the least. Something I had never experienced before was the sound every few minutes of a horse neighing over the PA system – it took a few seconds for it to register that this was because of their nickname.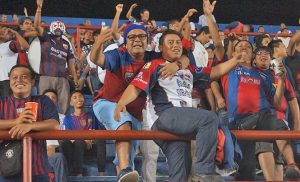 Atlante currently plays in the second division of Mexican football called the Ascenso – literally, the rising league. This is split into two halves. The top eight teams at the end of the first half of the season go into the playoffs to determine the first-half champion and this is repeated in the second half of the season. The two winners meet each other in another playoff to have the right to ascend to the top league, Liga MX.
The stadium is entirely open air. Although the stadium includes a running track between the spectators and the pitch you get a good view from anywhere within the 17,000 capacity Estadio Andres Quintana Roo. You can purchase tickets from the ticket office at the grounds in Cancun, or buy them from the Ahorra pharmacy at the corner of 35th and Constituyentes in Playa. They are very reasonably priced from 50 to 200 pesos.
This season, Atlante's home league games are played on a Friday night, with kick off at 8 pm. With a current average crowd of 5,000, getting a ticket should not prove a problem unless they play one of the big teams such as Club America or Chivas from Guadalajara. I would advise getting to the stadium at least half an hour before start time as the traffic around the stadium gets extremely busy. Many people are still arriving up to 30 minutes after the commencement of the game.
To the game: early in the first half the home side were given a golden opportunity to take the lead when they were awarded a penalty. Their number 27 Francisco Uscanga, hit a weak shot to the goalkeeper's right which was easily saved. Unfortunately, there would be no goals and the game finished 0-0.
Go and watch Atlante and discover for yourself why soccer is the number one sport in the world, and don't give up if the first time you go you don't get a great game because as with all sports, not every match is a classic.