Entertainment
Mike's Movies: Review of Red Sparrow
This edition's film review features Jennifer Lawrence as a ballerina-turned-spy who is forced to work for the Russian Secret Service.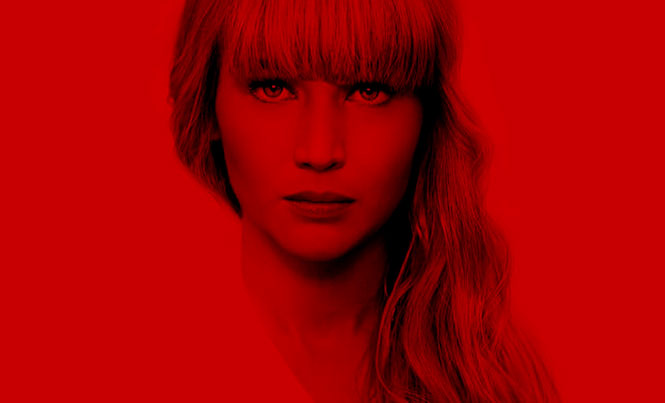 In the film Red Sparrow (or Operación Red Sparrow as it is known here) Austrian director Francis Lawrence superbly crafts Jason Matthew's book into a gritty and enthralling spy drama. The fact that Matthews is a retired CIA operative comes tumbling out of the screen onto the viewer's lap.
The film stars Jennifer Lawrence in the lead role of Dominika Egorova, who we first meet as a dancer for the Bolshoi Ballet. Unfortunately, she suffers a career ending injury which brings her into close contact with her uncle Vanya (played by Vladimir Putin lookalike Matthias Schoenaerts) who is high up in the Russian military. She agrees to do a job for him, but events take an unforeseen turn and she is forced to attend "Sparrow School." Here she is taught the dark arts of seduction and manipulation by Matron, ably portrayed by Charlotte Rampling, which she will put into practice while working for the Russian Secret Service.
Dominika is posted to the stunning Hungarian capital of Budapest where she meets American agent Nate Nash (Joel Edgerton). The film then seamlessly switches gear and the viewer is left to figure out the relationship between the two. Just who is playing who? In a tour of some of Europe's grandest cities we also get to visit Moscow, London and Vienna, but scenery wise the twin cities of Buda and Pest steal the show, with some scenes shot in the ornate New York Cafe and Boscolo Hotel. If you prefer your spy dramas to be realistic rather than the shaken and stirred variety, this film is for you.
Sometimes I find this genre of film a little dry, but on this occasion, I was thoroughly entertained and hope that the author's other two books in the Red Sparrow trilogy will be made into films as well. The film producers have stumbled upon some opportune timing with their movie. The release is happening at the same time as the real-world drama of the poisoning of an ex Russian spy in the city where I grew up – Salisbury in southern England.
This week's star of the show is Jennifer Lawrence. The American actress not only treats us to a very convincing Russian accent, but portrays her part in a sexy yet threatening manner. 8 out of 10 Matron.