Foodies
Lily's Frozen Orange Margaritas
Who doesn't love margaritas? A recipe for a delicious antidote to the hot weather with fresh orange flavors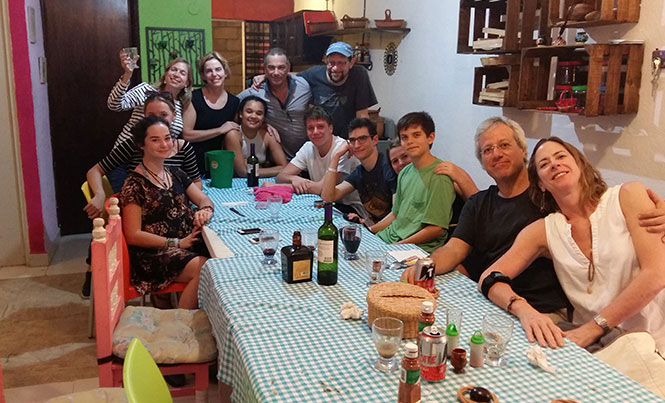 Hola amigos!
Yesterday a very dear friend came to visit me. The days have been very hot, so we needed no more excuse than that to prepare frozen orange margaritas with chile. It's our favorite refreshing drink!
After preparing a jar and some appetizers (check playatimes.com for our Mexican appetizer recipes), we spent all afternoon chatting and watching movies. It was wonderful!
I would like to share with you the recipe for the margaritas! Let´s do this!
First, fill a small bowl with 2-3 tablespoons of lime-chile powder (I use Tajin brand). Moisten very well the rim of two glasses with a lime. Now dip the moistened rim of the glass in Tajin or your favorite chile powder and set aside.
In the blender, add 1.5 cups of orange juice (if is freshly squeezed, even better), 60 ml of lime juice, 60 ml of your favorite syrup (sugar or agave), ice, and blend. Pour 30 ml of tequila and half of the orange juice mixture into each glass, and add a pinch of Tajin or chile powder and  stir gently to mix. Ready to enjoy!
Any questions, please let me know at riverakitchentulum@gmail.com
Mezcal + Tacos Tour, Lily Espinosa, Rivera Kitchen Tulum, Mexican Cooking Classes and Culinary Tours