Health & Fitness
Featured
Annual Wellness Event Returns to Playa del Carmen
The annual event promoting wellness around the world will be celebrated again in Playa del Carmen this year on June 9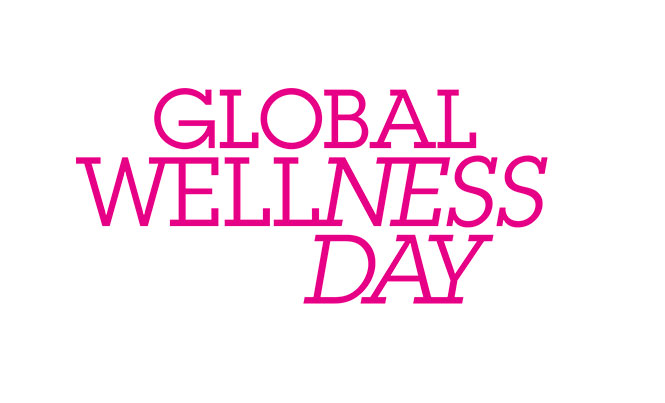 Global Wellness Day was first started in 2012 and has grown year by year since then. It is now celebrated in over 100 countries and Saturday, June 9, 2018 will mark the seventh annual GWD celebration.  
Celebrate in Playa del Carmen with a fun-packed day of events for all ages and activity levels, completely free and open to public. Remember the Global Wellness Day mantra: "One Day Can Change Your Whole Life". The founder of Global Wellness Day, Belgin Aksoy Berkin, believes this holds true for everyone and that starting on Saturday June 9, anyone with the will and intention really can change their life for the better and live well!
7 Steps of Wellness:
Walk for an hour

Drink more water

Don't use plastic bottles

Eat healthy food

Do a good deed

Have a family dinner with your loved ones

Sleep at 10:00 pm
Complimentary wellness activities will be organized across the globe helping millions realize the difference one day can make. Global Wellness Day's simple message, "I SAY YES" is announced effectively on bright pink paddles and spreads the message of wellness through social media in pictures and on video. Follow #GlobalWellnessDay to see the celebrations and activities around the world on June 9.
Can you help?
Do you have a wellness-related activity you can offer to the community on June 9?
Get in touch with me at sara@spawellnessmexico.com  
Global Wellness Day 2018 Activities
ALL DAY
Free access to The Gym when you mention Global Wellness Day
8 AM
The Gym: Boot Camp, 45 minutes
8.30 AM
Yoga By The Sea: Hatha Flow Yoga, 75 minutes, Palapa Suuk
9 AM
The Gym: Spinning Class, 45 minutes
10 AM
The Gym: TRX, 45 minutes
Aloha Paddle Club: Paddle Boarding intro and 30 minutes with instructor
11 AM
Aloha Paddle Club: Paddle Boarding intro and 30 minutes with instructor
12 Noon
Aloha Paddle Club: Paddle Boarding intro and 30 minutes with instructor
4 PM
Playa Yoga Tribe: Introduction to Yoga, 120 minutes
Donation-based workshop
6PM
Bric Hotel Workshop: 5 Ways to Declutter your Mind for Success, 90 minutes with Amanda Steadman
Sara Jones
Spa, Wellness & Lifestyle Expert, Spa Consultant, Speaker and Founder of Spa & Wellness MexiCaribe magazine