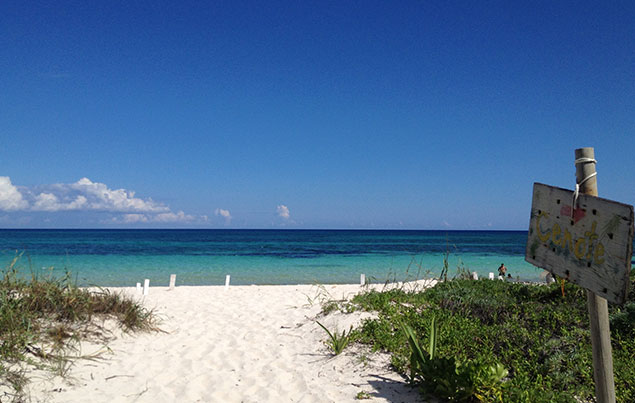 We will admit it. We are wimps when it comes to cold weather and the last few weeks we have had some chilly temps in the early morning and at night. Ok, maybe not as cold as Winnipeg and Buffalo and we don´t have that four letter white stuff hitting the ground, but for those of us who live in a warm climate, we shiver when the temps drop below 24C (75F). If it drops below 21C (70F), we put on hoodies and jeans!
In this edition, we highlight some things to do to warm you up! Looking for a little spice in your life? Stop by TPT Foodies on page 17 to learn more about delicious Jamaican jerk chicken right here in Playa. Don't worry, we didn't forget out our vegetarian and vegan friends. On the TPT Foodies page, we also share some dining options that focus their attention on plant-based diets.
In Beach Life on page 7, check out the Tulum beach clubs our writer Crystal Mitchell recommends. In Playa, it looks like the municipality will be adding additional lifeguards to our beaches. Learn more about the push to certify more lifeguards and actually provide them with the tools they need to do their job! Speaking of the beach in Playa, has anyone noticed that Fusion hotel has been demolished, but nothing else seems to be happening? Check out what's happening in our News in Brief section on page 5.
Finally, we have some changes to tell you about. We will be expanding our maps section in future editions. The plan is to include maps of Playa, Cancun, Tulum and Cozumel in every edition. We are also updating our classified section to include announcements for vacation and apartment rentals, items for sale, and anything else our readers need. Check out page 22 for more information on how you can advertise your goods and services!
We hope you enjoy this second edition of 2016, and we would love to hear more from you this year! Visit us on our Facebook, Instagram, and Twitter.